Digital Security Act goes against freedom of expression: Envoys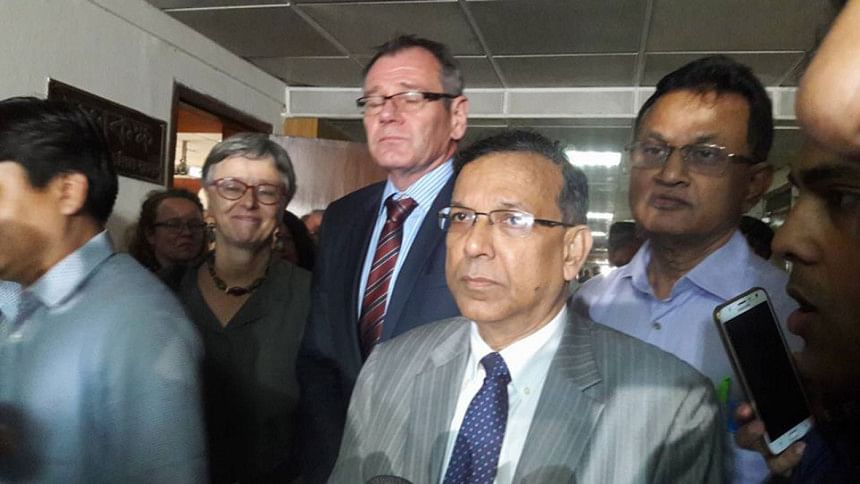 Expressing concerns over several sections of the proposed Digital Security Act-2018, diplomats of 10 countries and the EU today said that those go against the freedom of expression.
Envoys of these countries to Bangladesh expressed the concern at a meeting with the Law Minister Anisul Huq at his secretariat office in Dhaka today.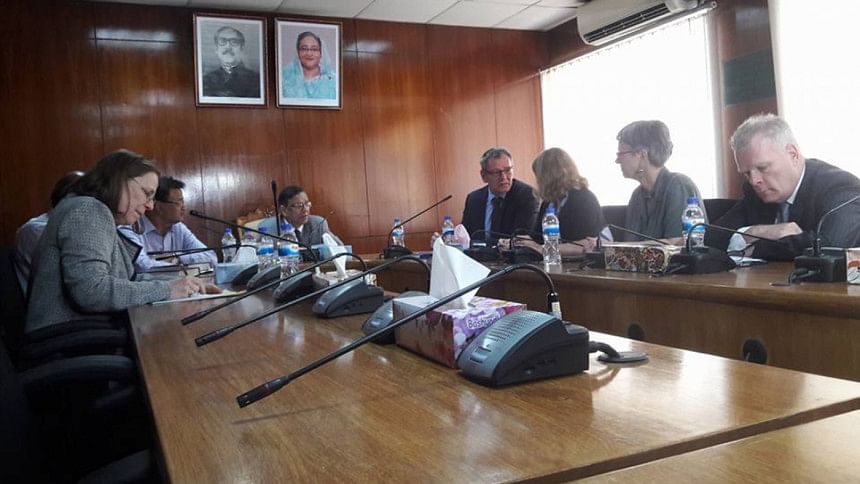 Emerging from the meeting, the minister told reporters that he has assured the representatives and ambassadors of those countries to look into their concern after having talks with the ministry concerned.
Anisul also said that, the 10 countries and the EU through the Foreign Ministry requested him for the meeting to discuss about the proposed Digital Security Act-2018.
The 10 countries are Germany, Sweden, USA, Denmark, France, Canada, UK, Spain, Norway, Switzerland and the European Union (EU). Ambassadors and some representatives of eight countries were present at the hour-long meeting.
The cabinet on January 29 approved the draft of the Digital Security Act-2018, which journalists and rights defenders feared that freedom of the press and expression would be put to the sword.