City polls: BNP in a favourable position, says HT Imam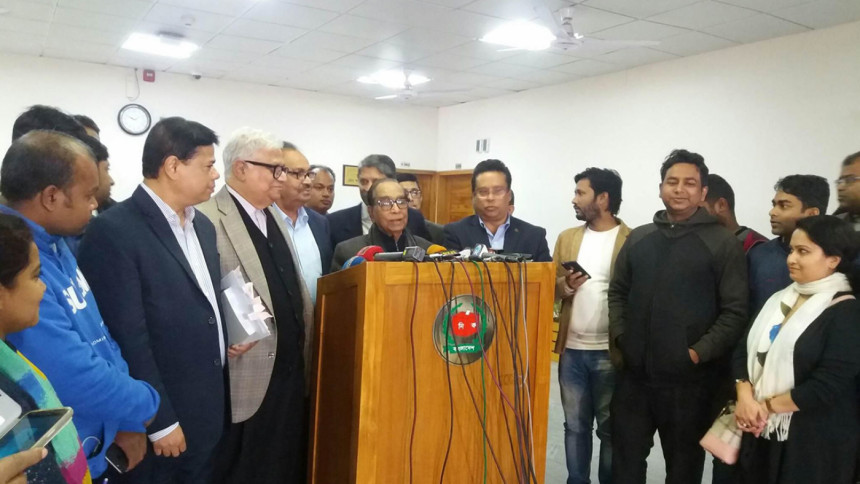 BNP is in a favourable position ahead of Dhaka North and South city corporation elections as Awami League's senior leaders, who are in the government, cannot take part in the polls campaign, HT Imam said today.
Imam, co-chairman of AL's National Election Steering Committee, said this referring to the electoral Code of Conduct which prohibits the government's important persons from taking part in election campaigning.
"All BNP leaders can take part in election campaigns, but our mouths are shut," Imam, also Prime Minister Sheikh Hasina's political affairs advisor, told journalists after a meeting with the Election Commission.
Regarding his meeting with EC, Imam said he came to discuss how government can help the commission in holding a peaceful and fair election.
Talking about the use of Electronic Voting Machines (EVMs) in the election, HT Imam thanked the commission for providing training to concerned officials over its use. "The machines do not know AL or BNP," he said.