Give subsidy to ensure free treatment of dengue patients: Fakhrul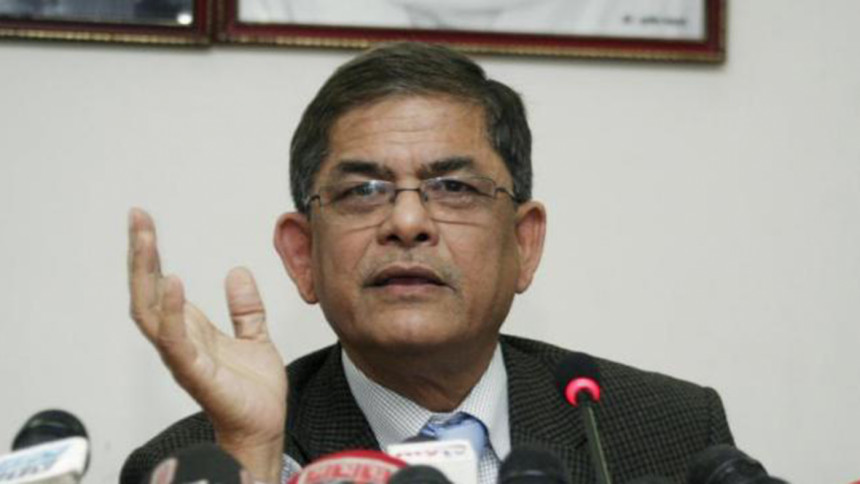 BNP Secretary General Mirza Fakhrul Islam Alamgir today called upon the government to provide subsidy to public and private hospitals to ensure free treatment of dengue infected patients.
"We are proposing that the government would provide subsidy for dengue treatment free of cost," Fakhrul came up with the call while addressing a press conference at party's imprisoned Chairperson Khaleda Zia's Gulshan office in Dhaka this evening.
Earlier, Fakhrul held a meeting with the party's national standing committee members and discussed the country's contemporary issues including the dengue and flood situations.
Claiming that the government spends a lot in many sectors, Fakhrul said, "Billions of money are accumulated in the prime minister's relief fund and those are spent for their own people. But the money should be used when society or people of the state are plunged into a crisis and I think that it is now urgent."
He also urged Prime Minister Sheikh Hasina to enlarge her relief fund to ensure free treatment of the country's dengue infected people.
About the accommodation crisis of the dengue patients at different hospitals, he suggested the concerned authorities to use the city's community centres for the treatment purpose.
To fight the dengue menace, Fakhrul said his party has decided to open an online-based treatment system with the help of Doctors' Association of Bangladesh, a pro-BNP doctors' front, from the party's central office.
Clarifying his yesterday's remarks that the government should declare a state of emergency to tackle the deteriorating dengue situation in the country, Fakhrul said, "I just made the call for an interim period as dengue has taken a serious turn."
He criticised the government for its failure to tackle the dengue outbreak utterly and held the two Dhaka city corporations responsible for lacking in their coordination.