Graft cases: Arrest order for Khaleda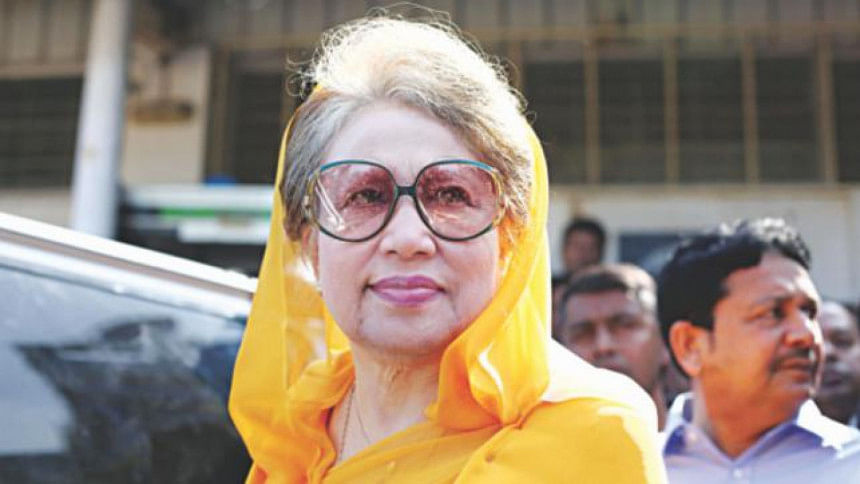 A Dhaka court has cancelled the ad interim bail of BNP Chairperson Khaleda Zia and issued arrest warrant against her as she failed to appear before it by this afternoon (12:15pm) in two graft cases. 
On the other hand, the BNP chief's lawyer Md Zakir Hossain verbally sought time until 2:00pm from the Special Judge's Court-5 saying that Khaleda could not reach due to a hartal enforced in Dhaka by left parties.
The makeshift court in Bakshibazar earlier fixed today (November 30) for recording Khaleda's self defence statements in the Zia Orphanage and Zia Charitable Trust corruption cases.
On August 8, 2011, the Anti-Corruption Commission (ACC) filed the Zia Charitable Trust graft case with Tejgaon Police Station, against four, including Khaleda, of raising funds for the trust from unknown sources through abuse of power.
ACC filed Zia Orphanage Trust graft case on July 3, 2008, with Ramna Police Station, accusing Khaleda, her elder son Tarique Rahman and four others for misappropriating over Tk 2.10 crore that was received as grants for orphans via a foreign bank.