Comment on Joy: Tk 1cr defamation case against Khaleda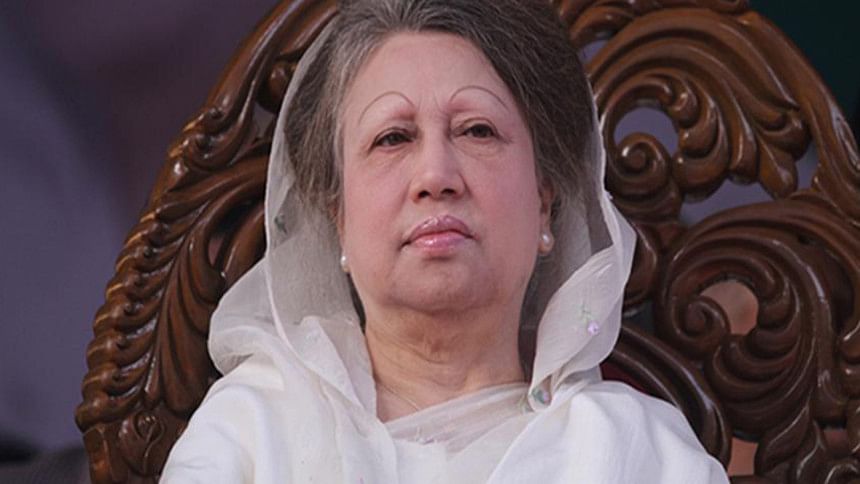 A Tk 1-crore defamation case was filed today with a Comilla court against BNP Chairperson Khaleda Zia for her saying that prime minister's son Sajeeb Wazed Joy has US$300 million in a bank account.
Shariful Alam Chowdhury, president of Muradnagar upazila committee of Amra Muktijoddhar Santan, filed the case, reports a correspondent.
Senior Judicial Magistrate of Comilla Fahad Bin Amin Chowdhury took the case into cognisance and directed the district information officer to submit a probe report by June 2.
The plaintiff's lawyer, ST Ahmed Foysal, said that his client became angry and shocked over the BNP chiefs' comments against the prime minister's son at May Day rally that Joy laundered $300 million to the US.
Senior Information Officer of the court Mir Ahsanul Kabir said that he had not received the copy of the order. "After receiving it, I will work as per court directives," he said.
Complainant Shariful Alam Chowdhury said the PM's son Joy is an information technology expert and Khaleda Zia's comments about him were not acceptable.