HC stays 10 cases against editor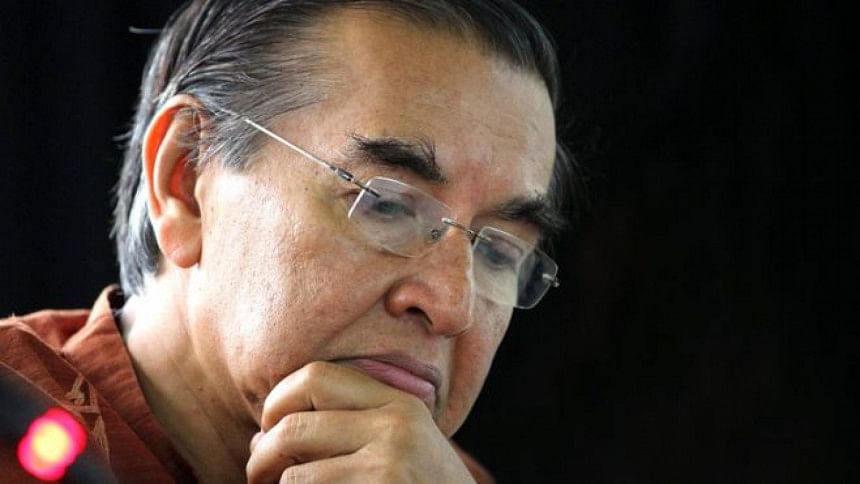 The High Court yesterday stayed for three months the proceedings of 10 cases against The Daily Star Editor and Publisher Mahfuz Anam.
The court also issued a rule upon the authorities concerned to explain why the initiation and continuation of the cases should not be declared illegal.
The home secretary, the inspector general of police and the complainants of the cases have been asked to respond to the rule.
The HC bench of Justice Syed Muhammad Dastagir Husain and Justice AKM Shahidul Huq gave the order after hearing a writ petition from the Star editor, who challenged the legality of the initiation of the case proceedings.  
With yesterday's order, proceedings of all the 82 cases against Anam have been stayed.
Earlier on April 11, the same bench had stayed the proceedings of 72 cases.
Yesterday, the court also extended its April 11 order for next six months, Anam's lawyer Barrister Abbas Uddin told this correspondent.
Barrister Rafique-ul Huq, Barrister Abbas and Barrister Margub Kabir appeared for the Star editor, while Assistant Attorney General Arobindu Kumar Roy represented the state.
A total of 83 lawsuits, including 17 petitions seeking sedition cases, were filed against Anam in 56 districts. A Sylhet court dismissed one of the cases on March 14.
The case spree against the editor began days after he made an introspective comment at a TV talk show on February 3 about a lapse in his editorial judgment in publishing some reports, based on information given by the Taskforce Interrogation Cell during the 2007-08 caretaker government rule, without being able to verify those independently.
The cases against Anam drew condemnation from local and foreign journalists and their unions as well as human rights bodies.
He has secured bail in all 82 cases from the HC and lower courts concerned.