Plot made to kill Khaleda
Claims Fakhrul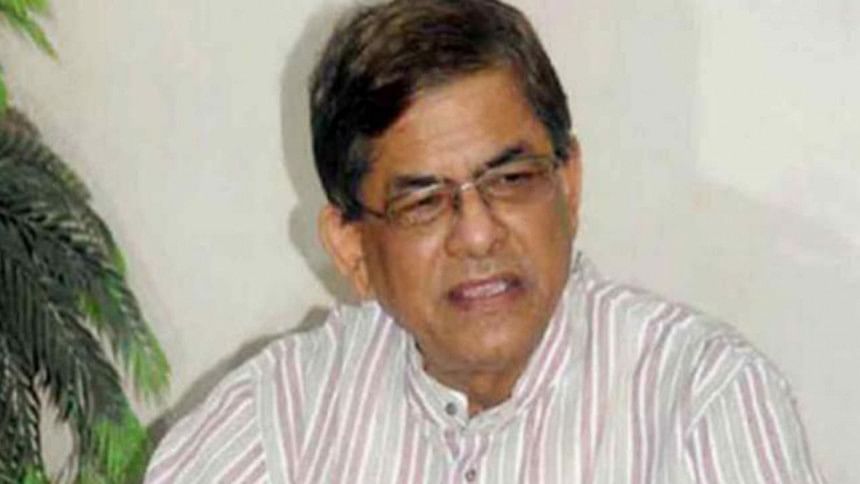 BNP Secretary General Mirza Fakhrul Islam Alamgir yesterday alleged that there was a plot to kill the party Chairperson Khaleda Zia in prison by denying her medical care.
"The government and jail authorities will have to take responsibilities [if anything bad happens to Khaleda] as her responsibilities now fall on them [the government and the jail authorities]," Fakhrul said.
He made the statement to journalists during a press conference at the BNP office in the capital's Nayapaltan.
Fakhrul alleged that the jail authorities had been denying required medical attention to Khaleda despite of her deteriorating health condition.
"The relatives of Khaleda Zia went to visit her on Tuesday and they said that her health condition had worsened," he said.
Khaleda, a three-time former prime minister, has been in prison since February 8 last year following a court verdict that convicted her in a corruption case and sentenced her with 10-year imprisonment.
"We have seen a healthy person went to the jail. But now she [Khaleda] is so sick that she cannot even move alone," Fakhrul said, adding, "She is passing her days in unbearable sufferings."
Fakhrul also alleged that the medical board that had been formed following a High Court order was not ensuring proper treatment to Khaleda.
The BNP leader also expressed concerns as the government had not taken any step to shift Khaleda to any specialised hospital even after the BNP's March 4 meeting with the home boss.