Aslam on 7-day remand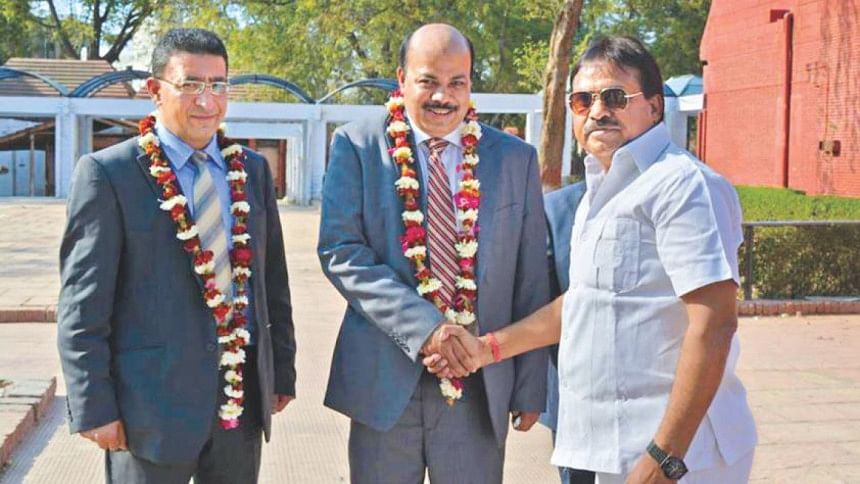 A Dhaka court today placed BNP leader Aslam Chowdhury on a seven-day remand over alleged plot with Israel to topple Bangladesh government.
Metropolitan Magistrate Sarafuzzaman Ansari passed the order after Gulam Robbani, inspector of Detective Branch of Police, produced him before his court with a 10-day remand prayer.
ALSO READ: BNP's Aslam arrested
Detectives arrested Aslam, also joint secretary general of BNP, his driver and one of his accomplices from Khilkhet area in Dhaka around 6:00pm yesterday.
Aslam's aide Asaduzzaman Mia was also placed on a seven-day remand for interrogation today.
Chittagong-based businessman Aslam came under severe criticism both in and outside the party after several photographs went viral in social media showing him with Mendi N Safadi, a leader of Israel's Likud Party and chief of International Diplomacy and Public Relations.
READ MORE: I met Israeli accidentally
Newspapers ran reports that he "conspired" with the Israeli politician to overthrow Awami League government in Bangladesh.
Aslam confessed about the meeting, but said it was "accidental".
After restricting his movement in Chittagong, local police called for his arrest yesterday. He was arrested from the capital a few hours later and taken into police custody.