Don't understand why India did this: PM Hasina on CAA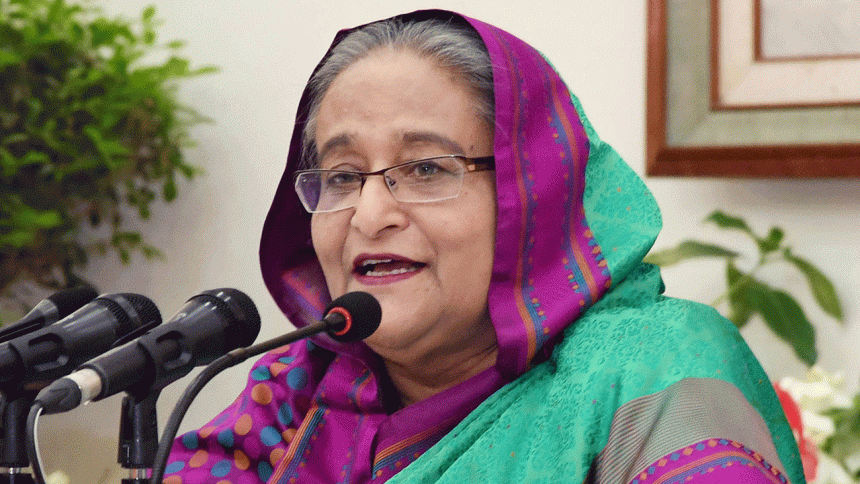 Prime Minister Sheikh Hasina has said she did not understand the purpose of the Citizenship Amendment Act (CAA) passed in India that aims to offer citizenship to non-Muslim minorities that have faced persecution in neighbouring countries, Dubai-based English daily Gulf News reported yesterday.
"We don't understand why they [the Indian government] did it. It was not necessary," she told Gulf News during an interview in the UAE capital of Abu Dhabi.
The Bangladesh premier also stressed that CAA is an internal matter of India.
"[Still], it is an internal affair," Sheikh Hasina said.
"Bangladesh has always maintained that the CAA and NRC are internal matters of India. The Government of India, on their part, has also repeatedly maintained that the NRC is an internal exercise of India and Prime Minister Modi has in person assured me of the same during my visit to New Delhi in October 2019," she added.
The Indian parliament passed the controversial citizenship bill on December 11, 2019, aiming to offer citizenship to non-Muslim minorities that have allegedly fled persecution from Pakistan, Bangladesh and Afghanistan before December 2014.
Bangladesh government has denied any migration among its minority communities to India because of religious persecution.
In Bangladesh, 10.7 percent of the 161 million-strong population is Hindu and 0.6 per cent Buddhist.