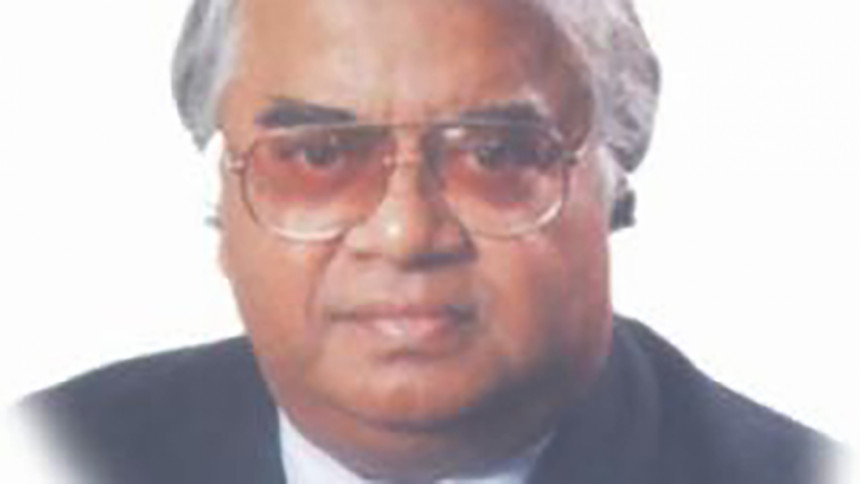 A Dhaka court yesterday sent former minister Nazmul Huda to prison after he surrendered in a bribery case in which he was sentenced to four years' imprisonment by the High Court.
Judge ASM Ruhul Imran of the Special Judge Court-2 of Dhaka passed the order after Huda, chairman of Bangladesh National Alliance (BNA) and also a former BNP minister, surrendered before it around 11:30am.
Huda was defeated in the December 30 election. He was a BNA candidate from Dhaka-17.
Huda's lawyer Anwarul Islam Chowdhury submitted three petitions -- one for accepting his surrender, one for giving him a first-class division and the other for providing him proper treatment in prison as per the Jail Code.
After the hearing, the judge directed the jail authorities to give Huda a first-class division and proper treatment in prison. 
On November 8, 2017, the HC delivered a verdict commuting the jail term of Huda to four years from seven years in the bribery case involving Tk 2.4 crore.
In the judgment, the HC said the sentence of Huda's wife Sigma Huda will be considered served because she had earlier served jail term in the case.
The court also ordered Huda to surrender to the lower court in 45 days after the lower court receives the HC verdict.
On January 8 last year, the Supreme Court rejected Huda's petition seeking permission to file an appeal against a HC judgment without surrendering to the lower court.
On March 21, 2007, the Anti-Corruption Commission filed the case with Dhanmondi Police Station, saying that Huda, when he was the communications minister in the BNP-led government, took Tk 2.40 crore as bribe from businessman Mir Zahir Hossain at different times in exchange for awarding him five government contracts for construction work, including road renovation, worth about Tk 30 crore.
A special court on August 27, 2007, sentenced Huda to seven years' rigorous imprisonment and his wife Sigma to three years' simple imprisonment.
Sigma was charged in the case for aiding and abetting her husband in taking the bribe.
Following their appeal, the HC on March 20, 2011, acquitted the couple of the corruption charges.
On December 1, 2014, the SC's Appellate Division scrapped the acquittal and asked the HC to hold a fresh hearing on their appeal.