Corruption is a curse: HC
The HC observes in full text of verdict against Nazmul Huda released today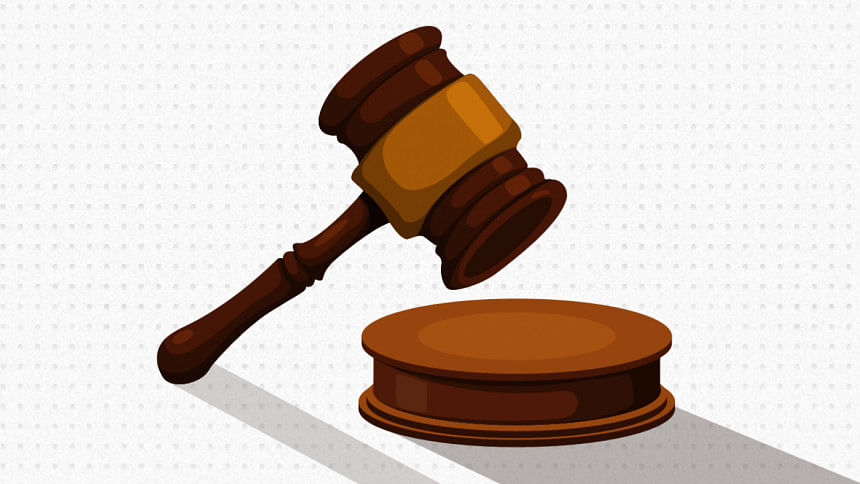 Corruption is a curse and it is harmful to the national economy and national interest, the High Court observed in the full text of its verdict in an appeal of former BNP minister Nazmul Huda and his wife Sigma Huda in connection with a bribery case.
The full text of the HC verdict that was delivered in November last year commuting the jail term of Nazmul Huda to four years' imprisonment from seven years' jail sentence in the case was released today.
The HC said in the full text verdict that, "Corruption is seen everywhere in society. Corruption corrodes the moral fabric of society and corruption by public servants not only leads to corrosion of the moral fabric of the society but is also harmful to the national economy and national interest, as the person, occupying high posts in the Government by misusing his power due to corruption can cause considerable damage to the national economy, national interest and image of the country".
On November 8 last year, the HC bench of Justice Bhabani Prasad Singha and Justice Mustafa Zaman Islam modified the lower court judgment and sentenced Nazmul Huda to four years' imprisonment in the case.
The bench came up with the verdict after hearing the appeal filed by Nazmul Huda and Sigma Huda challenging the lower court judgement on them.
In the full verdict, the HC directed Nazmul Huda to surrender before the trial court in 45 days after its receiving the copy of [HC] verdict.
The bench said that Sigma Huda's sentence will be considered as served out because she has earlier suffered in jail in this case.
The Anti-Corruption Commission on March 21, 2007, had filed the case with Dhanmondi Police Station saying that Nazmul Huda took Tk 2.40 crore as bribe from a businessman, Mir Zahir Hossain, at different times in exchange for awarding him five government contracts for construction works including road renovations worth about Tk 30 crore.
Sigma Huda was charged in the same case for aiding and abetting her husband in taking the bribe, which was found deposited in an account of Khoborer Ontorale, a weekly newspaper owned by her. Later Tk 1 crore of the bribe money was transferred to HSBC bank accounts of their daughters.
A special court on August 27, 2007, sentenced Nazmul Huda to seven years' rigorous imprisonment, while his wife Sigma Huda was sentenced to three years' simple imprisonment.
Nazmul Huda was also fined Tk 2.50 crore, in default of which he will have to serve one more year of jail term. The court also ordered the amount of the bribe of Tk 2.40 crore, taken by Nazmul Huda assisted by his wife, to be confiscated by the state.
Following their appeal, the HC on March 20, 2011, acquitted the couple of the corruption charges.
The Appellate Division on December 1, 2014 scrapped the acquittal and asked the HC to hold a fresh hearing on their appeal.