N'ganj teacher Shyamal Kanti gets bail in bribery case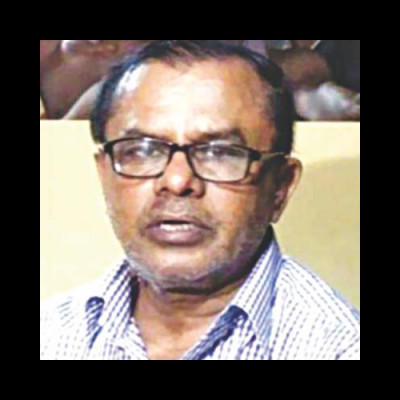 A court yesterday granted permanent bail to Shyamal Kanti Bhakta of Piyar Sattar Latif High School in a case filed allegedly for taking bribe from a colleague.
Senior Judicial Magistrate of Narayanganj Akhtaruzzaman granted him bail after hearing and fixed the next hearing on September 27.
Defence lawyer Sakhawat Hossain said, "The false case against Principal Shyamal Kanti was a pre-planned move to get him out of the school. We hope to receive fair trial for him."
"He [Shyamal] is better now. But, he is tensed and cannot sleep at night," said Shyamal's wife Sabita Rani Halder.
A case filed by Morsheda Begum, an English teacher of the same school, on July 14 last year accused Shyamal of taking Tk 1.35 lakh as bribe for helping her to enlist her name in the monthly pay order (MPO).
An enquiry team was formed and police also pressed charges on April 17, following which the court issued an arrest warrant against him on May 24.
Shyamal surrendered before the court and got interim bail till July 20.
According to the case statement, Shyamal on December 24, 2014 allegedly received Tk 35,000 from Morsheda. Later, he allegedly took Tk 1 lakh as per his demand but did not forward any application for the MPO.
When Morsheda asked him to return the money, he denied taking the sum from her, says the case statement.
Shyamal was physically assaulted by a mob on May 13, 2016 over allegations that he had made derogatory comments about religion while meting out corporal punishment to a student.