Not parole, Khaleda has rights to get bail: Fakhrul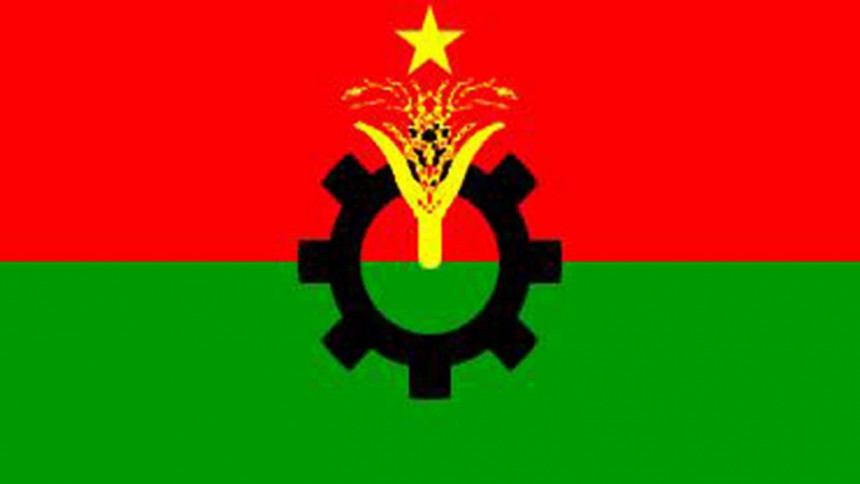 BNP Secretary General Mirza Fakhrul Islam Alamgir today said that they would free party's imprisoned Chairperson Khaleda Zia from jail through waging a tough movement on the street.
"Parole is not needed, rather Khaleda Zia has rights to get released from jail on bail. We'll ensure her (Khaleda) release at any cost," Fakhrul said while observing a hunger strike at the Institute of Engineers' Bangladesh in Dhaka this afternoon.
BNP started the six-hour hunger strike demanding its chairperson Khaleda Zia's release from jail and her proper treatment.
Khaleda was admitted to Bangabandhu Sheikh Mujib Medical University (BSMMU) on April 1 with severe pain in the joints of her hands and legs, insomnia and high sugar level.
About Khaleda Zia's treatment, Fakhrul said the BNP Chairperson is being denied of proper treatment at the BSMMU as it is a "government-controlled hospital."
"We have been frequently urging the authority to treat Khaleda Zia at a specialised hospital, but the government did not pay any heed to our demand," he said.
Yesterday, Home Minister Asaduzzaman Khan Kamal while talking to reporters Dewanganj upazila of Jamalpur said that the government would consider if Khaleda Zia submits a prayer formally seeking her release from jail on parole.
Denouncing the home minister's remark, Fakhrul said, "We'll have to go for movement to free our party chief from jail and ensure her proper treatment."
The BNP leader also called upon his party men to be prepared for taking to the street to press home their demands.      
Khaleda, a former prime minister, has been in jail since February 8 last year when she was convicted of corruption. She was later found guilty in another corruption case.
Since then, BNP has been demanding the unconditional release of Khaleda and accusing the government of neglecting her treatment.
To press home the demands, leaders and activists of BNP and its different front and associate bodies and its alliance leaders began hunger strike around 10:30 am.
Leaders of the Jatiya Oikya Front also expressed their solidarity with the demands of Khaleda Zia's immediate release from jail and proper treatment at a specialised hospital took part in the hunger strike.  
Later, the agitated leaders and activists of BNP and its alliance partners broke the hunger strike by drinking water offered by Imtiaz Uddin Ahmed, former vice-chancellor of Dhaka University around 4:00 pm.