BNP demands EC reconstitution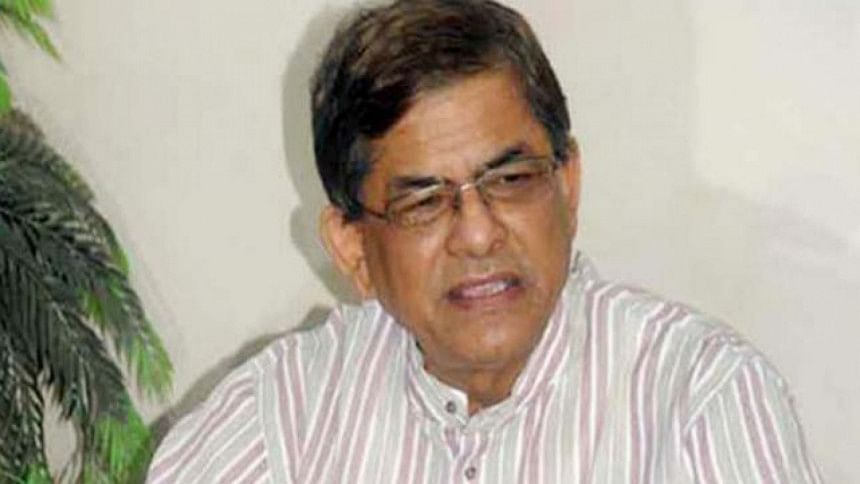 BNP today demanded the reconstitution of the Election Commission as it said the current Commission is not capable of conducting a credible national election.
"The current Commission has no competence to hold a fair and credible general election," said BNP secretary general Mirza Fakhrul Islam Alamgir.
Speaking at a press conference at the party's Nayapaltan central office, he questioned how the Commission can conduct a national election when it cannot properly hold a city election and protect people's voting rights.
"That's why we demand the current Election Commission be reconstituted immediately," the BNP leader said.
About Khulna city polls, he said the ruling party has deprived people of their voting rights inTuesday'spolls by rigging votes, capturing polling stations with a new strategy.
"The Khulna city polls has again exposed no fair election can be held under the current government. We condemn the snatching of our victory by Awami cadres through resorting to terrorism, vote fraud and various irregularities," Fakhrul said.
He alleged that though their chairperson Khaleda Zia is seriously ill in jail, the government is not providing her with proper treatment.
The BNP leader demanded the government immediately release Khaleda from jail allowing her to receive better treatment.