BCL men chase JCD at Dhaka University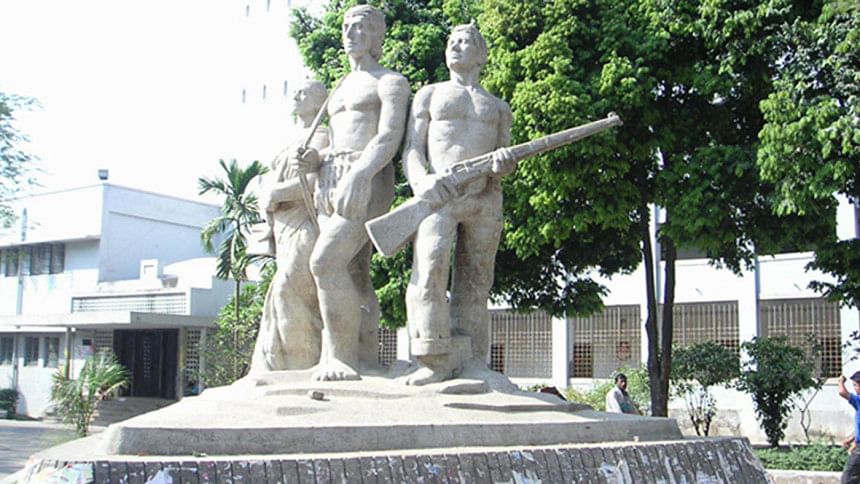 Bangladesh Chhatra League (BCL) men today chased Jatiyatabadi Chhatra Dal (JCD) activists on Dhaka University campus, leaving a JCD man injured.
The activists of BCL, a pro-Awami League (AL) student organisation, chased the JCD men when they went to Madhu's Canteen to participate in an open discussion on DU Central Students' Union (Ducsu) election, our DU correspondent quoting witnesses.
Around 40 activists of JCD, the student front of the BNP, led by JCD DU unit President Al Mehedi Talukder and General Secretary Abul Bashar Siddique, entered into the canteen around 11:30am to attend the discussion, the witnesses said.
Masud Al-Mahdi, the coordinator of the protest for Ducsu election, said they invited three representatives of each from all student organisations in Dhaka University to participate in the discussion about students' union election. 
"As JCD men entered the campus and tried to stage a showdown on the campus, BCL men assaulted them," he said.
Contacted, BCL DU unit President Abid Al Hasan said some BCL men obstructed the JCD leaders and activists as they were trying to make a chaos on the campus. "We did not get any invitation from the discussion organisers."
A group of left-leaning students organised the discussion over the Ducsu election.
The last Ducsu election was held on July 6, 1990. On May 27, 1998, the university authority dissolved the Ducsu Executive Committee of 1990-91. After that no election has been held.