UZ polls one-sided: B Chy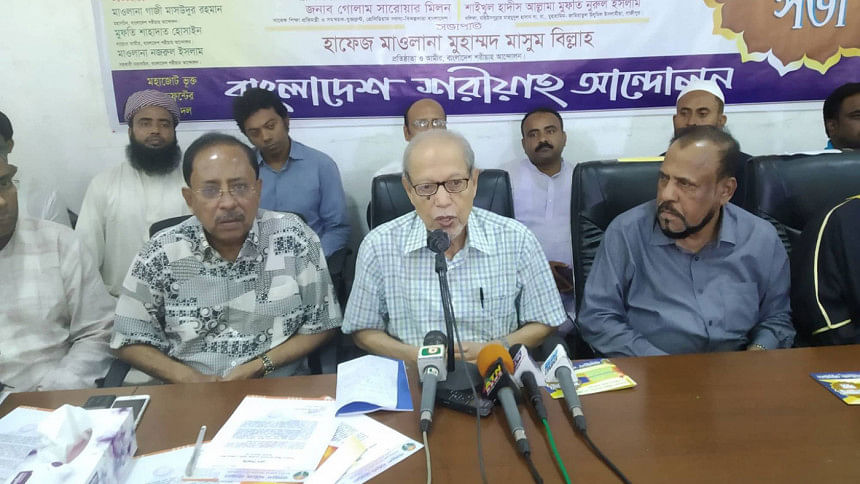 Jukto Front Chairman AQM Badruddoza Chowdhury today said although the national election was held in a participatory manner, the upazila elections are being one-sided as the polls race is limited within a party.
Prof Chowdhury, also the chief of Bikolpodhara Bangladesh, made the remarks while speaking at a discussion at the Jatiya Press Club.
Bangladesh Shariah Andolon, a component of Jukto Front, organised the programme to mark its second founding anniversary and to observe the country's Independence Day.
The former president in his speech said the government will have to think why the upazila elections were not held in an inclusive manner.
Elections in 194 upazilas have already been held so far in two phases. Elections in rest of the 286 upazilas will be held later in three phases.
BNP-led main opposition platform is not participating in the upazila polls saying that the election would not be free, fair and credible.
In the yesterday's programme, Prof Badruddoza Chowdhury said the upazila election was limited within a party while presence of voters was very thin too.
"Future of democracy will be uncertain if voters lose their interest on voting," he also said.