Election likely next year: Muhith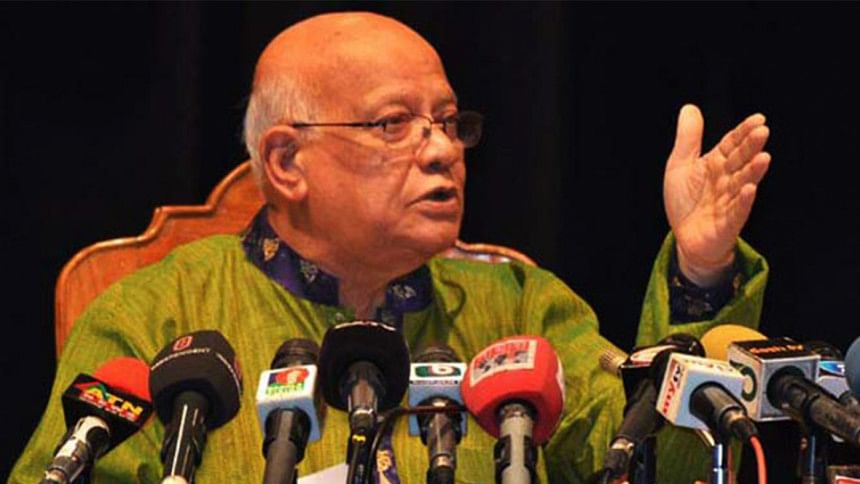 Finance Minister AMA Muhith today said that the next parliamentary election is likely to be held in December next year.
Election Commission will start preparations accordingly from August 2018, Muhith told reporters at his office. "The election might be held in December."
Muhith hoped that BNP will contest in the next parliamentary elections.
Asked about Rohingya issue, he said: "We are aggrieved and concerned over the issue. Aung San Suu Ki is a Nobel winner. How this type of torture incidents occurred in her country?"
"I can't understand how she accepts the torture incidents on Rohingyas, a minority community in Myanmar. We will seek international cooperation and try to communicate the Myanmar government in this regard," he added.