'Poll-time govt to be formed with parties in parliament'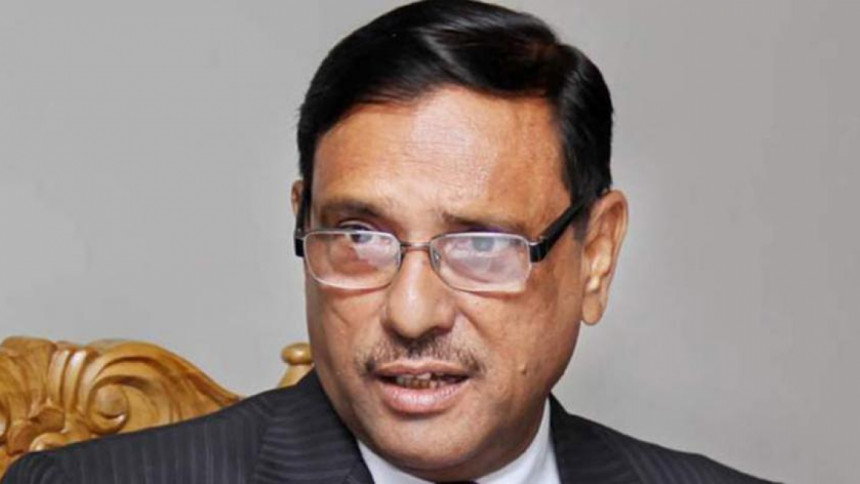 Awami League General Secretary and Road, Transport and Bridges Minister Obaidul Quader toady said election-time government would be formed with members of the political parties having representation in the Jatiya Sangsad (parliament).
"The size of the election-time government will be small like the previous one...And the formation of this government is totally the jurisdiction of the Prime Minister," he said while talking to the journalists at his secretariat office in Dhaka.
Quader said the next general election will be held in due time and there is no possibility of the Prime Minister's resignation before the polls.
BNP is now a self-declared corrupt party, he said and added, "It is their (BNP) matter whether they will take part in the polls or not."
The next election will be held as per the electoral procedures, Quader said, adding that elections will not halt for anyone.
The government will assist the Election Commission in holding the polls, he said.