World leaders continue to congratulate Hasina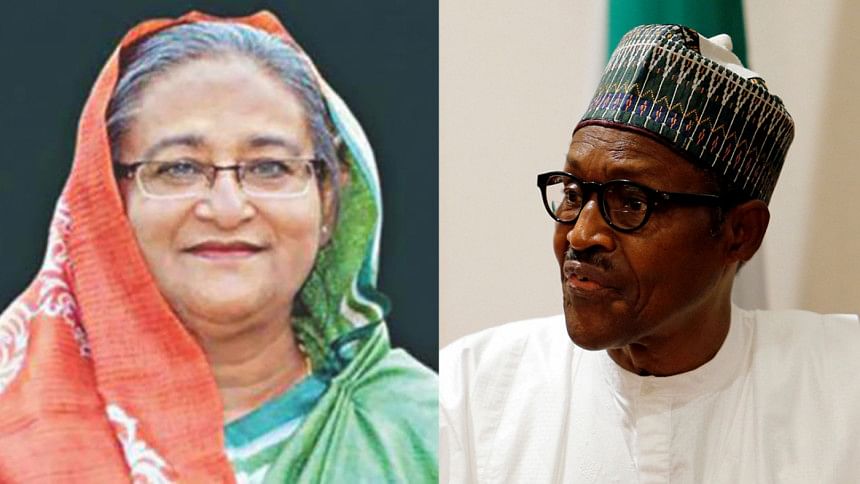 More heads of state and government, including Nigeria, Croatia, Hungary and Belarus have extended their congratulations to Sheikh Hasina on her party's landslide victory in the December 30 national election, as well as her assuming office as the prime minister for the fourth time.
"Your Excellency and your party's historic landslide victory in the elections is a testimony to the excellent leadership style and commitment to the interest of the citizens, as well as the progress recorded during your previous stewardships," said Nigerian President Muhammadu Buhari in a message received on Saturday.
"I have no doubt that with exemplary and visionary leadership, Bangladesh will maintain its fast growth and development traction which would continue to impact positively on her friendly people."
Prime Minister of Belarus Sergei Rumas in his congratulatory message to Hasina expressed his conviction that her work in this position will contribute to development of the economy of the country, strengthening of international cooperation and ensuring well-being of the people.
The Belarusian premier also reiterated their readiness to widen collaboration with Bangladesh, said a foreign ministry press release yesterday.
Mentioning Hungary's focus on Southern Asia as part of its Southern Opening policy, and recalling visit of Hasina to Hungary in 2016, Hungarian Prime Minister Victor Orban assured of his commitment to continue to work in development of economical, commercial and educational cooperation between the two countries.