AL didn't outline any plan at council to get rid of crisis: Fakhrul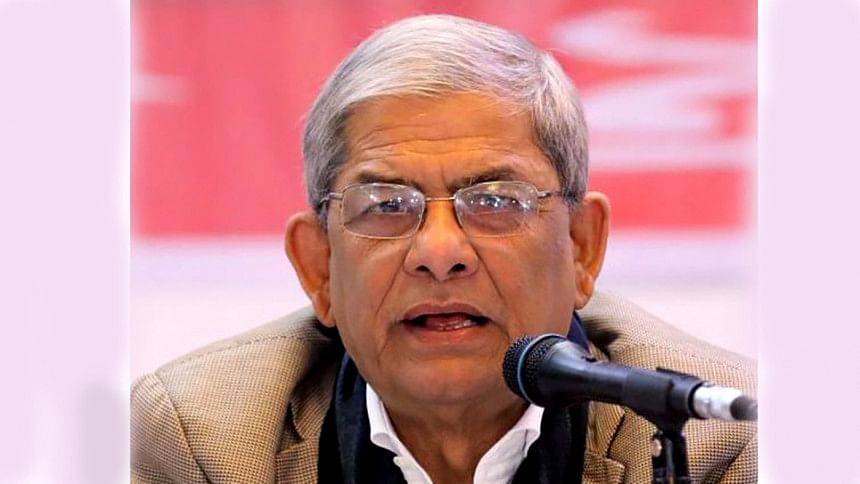 BNP Secretary General Mirza Fakhrul Islam Alamgir today said that the entire nation is disappointed as Awami League did not outline any plan during its national council to get rid of the country's prevailing crisis.
"Awami League has been working to establish one-party rule in the country since the last decade and the desire exposed during its council," Fakhrul said while addressing a programme at the party's Nayapaltan central office in Dhaka this noon.
Blaming the ruling party for destroying the country's democratic system and ignoring its charter, Fakhrul said, "The entire nation has expected that they would see a path to retrieve the smashed democracy, but Awami League met an utter failure to show any guideline."
Citing the country's political and social and economic crises, the BNP leader said, "A person and a party have been praised during the council instead of getting rid the nation from the debacle."
Responding to a query about his party's council, he said, "We are passing through an adverse situation as no space is being given us for politics."
The party's organisational activities are being hampered everywhere even the party's district and upazila level councils are being barred deliberately, the BNP leader said.
Responding to a remark of a minister that BNP-Jamaat is involved in preparing Razakars' list, Fakhrul said, "It is nothing but an attempt to shift the blame to on another shoulder. It's not a new and its Awami League characteristic."