Attempt to kill Hasina: 11 jailed for 20 years
The 11 convicts get life in prison for blasting bombs at Hasina's residence; 1 acquitted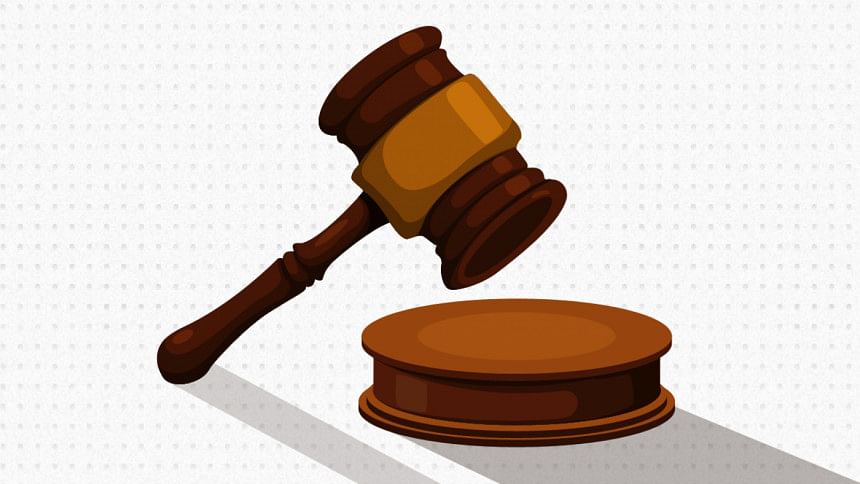 A Dhaka court today sentenced 11 Freedom Party members to 20 years' imprisonment for their attempt to kill present Prime Minister Sheikh Hasina in August 1989.
The court also awarded life-term imprisonment to the accused for blasting bombs, on the same day, targeting Hasina's Dhanmondi No 32 residence.
Judge Md Zahidul Kabir of the Fourth Additional Metropolitan Sessions Judge's Court of Dhaka delivered the verdicts in presence of the nine accused at the courtroom.
The court also fined all of the convicts Tk 20,000 each in both cases in default of which they will serve six-month more in jail.
The court acquitted one of the accused as the charges brought against him were not proved.
Among the convicts, Sohel alias Freedom Sohel, Golam Sarwar Mamun, Joj Miah and Syed Nazmul Maksud Murad are in jail, Mizanur Rahman, Khandokar Amirul Islam, Md Shahjahan alias Balu and Kazi Imam Hossain on bail and Lt Col (retd) Khandakar Abdur Rashid, Zafar Ahmed Manik and Md Humayun Kabir are fugitive.
The acquitted person is Humayun Kabir alias Kabir.
On July 5, 2009, charges were framed against 16 accused.