AL asks US not interfere in internal issues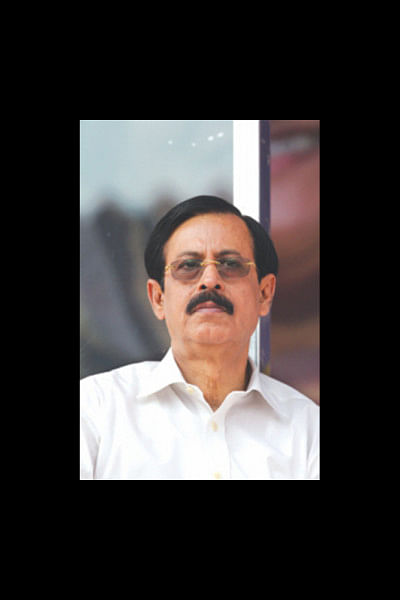 The ruling Awami League today called upon the United States not to interfere in Bangladesh's internal affairs including the trial of war criminals.
"Don't interfere in our internal matter. We will not tolerate it," AL presidium member Sheikh Fazlul Karim Selim.
The AL leader told this referring to US Secretary of State John Kerry's phone call to Prime Minister Sheikh Hasina requesting not to execute Jamaat leader Abdul Quader Mollah, who later walked the gallows on December 12, 2013.
He also urged the US to hand over fugitive killers of Bangabandhu who are currently staying there.
Selim made the call at a discussion, held at Bangabandhu International Convention Centre, marking the 35th homecoming day of AL chief Sheikh Hasina.
The ruling party observed the day in a befitting manner across the country.
On May 17 in 1981, Hasina returned to Dhaka after a long exile. Before coming to Bangladesh, she was elected as the party president in February on the same year.
"Bangladesh will never bow down to any quarter. Bangabandhu didn't bow to anyone and so does Sheikh Hasina," he said.
Selim alleged that conspiracies from both home and abroad are being hatched to foil the war crime trial.
"Those who are hatching conspiracies will be driven out from the country one day," he continued.
Addressing the programme, Industries Minister Amir Hossain Amu said the return of Sheikh Hasina was not only the return of an individual rather the nation staged a comeback.
Commerce Minister Tofail Ahmed alleged that BNP is hatching conspiracy to oust the incumbent Sheikh Hasina-led government with the help of Israel Intelligence Agency Mossad.
The discussion was also addressed by AL General Secretary Syed Ashraful Islam, Joint General Secretary Mahbubul Alam Hanif, veteran journalist Abed Khan and economist Dr Qazi Khaliquzzaman Ahmad.