Accept polls results, Hanif tells BNP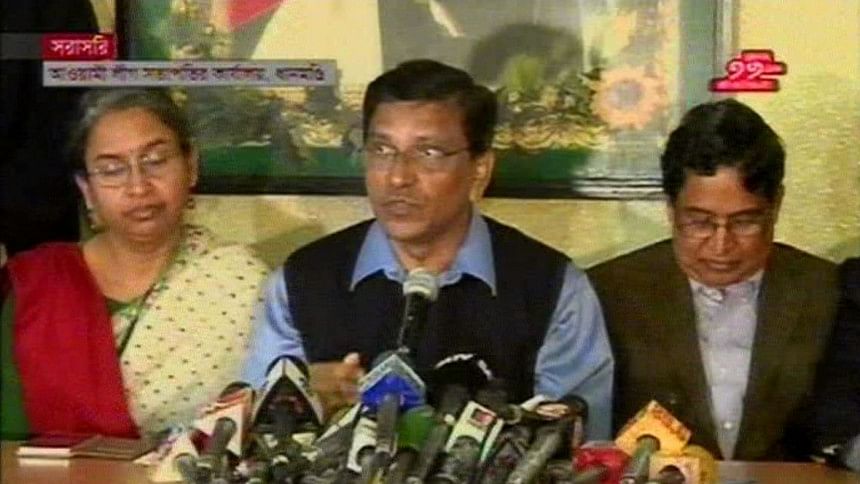 Awami League joint General Secretary Mahbubul Alam Hanif today expressed satisfaction over the recently concluded municipality polls and called upon BNP to accept its result.
"Except for some stray incidents, the election was the most fair and impartial vote in history," Hanif said at a post-polls press conference at Sheikh Hasina's Dhanmondi office.
Ruling Awami League is on the verge of a landslide win – having secured the mayor posts of most of the 234 municipalities for its party men – in the maiden partisan polls.
BNP, who boycotted the last general elections of January 2014, participated in the municipality polls and until last reported secured 21 mayor posts.
Hanif also welcomed BNP for participating in the local government polls and asked the party men to accept the people's verdict that reflected through the local government election.
Taking part in the election under the Awami League-led grand alliance government, BNP proves that the incumbent government is absolutely legal, the AL leader said.
Hanif also extended his thanks to the countrymen, law enforces, administration and media men for their all-out supports to hold the election in a congenial atmosphere.