Khaleda asks Hasina to quit power like UK PM Cameron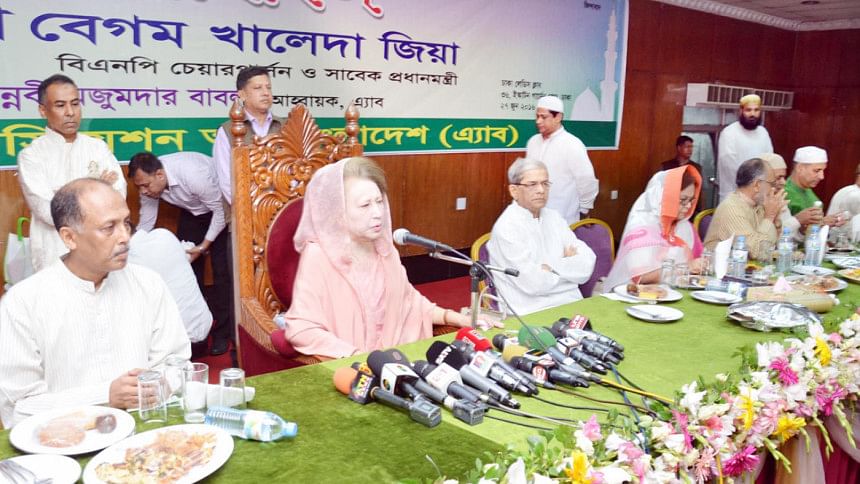 BNP Chairperson Khaleda Zia today called upon Prime Minister Sheikh Hasina to step down from power paving the path for holding a free, fair and inclusive general election under a nonparty caretaker government.
"We will accept if you (Hasina) win the electoral race," Khaleda Zia said while addressing an iftar party held at the Ladies' Club in Dhaka this evening.
Citing reference to British Prime Minister David Cameron, Khaleda Zia said though he (Cameron) was an elected PM, he announced to quit accepting the result of the referendum.
"Please, take lesson from the instance and give up prime minister-ship," the BNP chief said.
Saying Sheikh Hasina is not an elected prime minister, Khaleda asked her to arrange an election considering the people's interest.
Agricultural Association of Bangladesh, a pro-BNP platform hosted the iftar party in honour of Khaleda Zia.