12 BNP mayor aspirants collect nomination
20-party to decide on single candidate for 3 city polls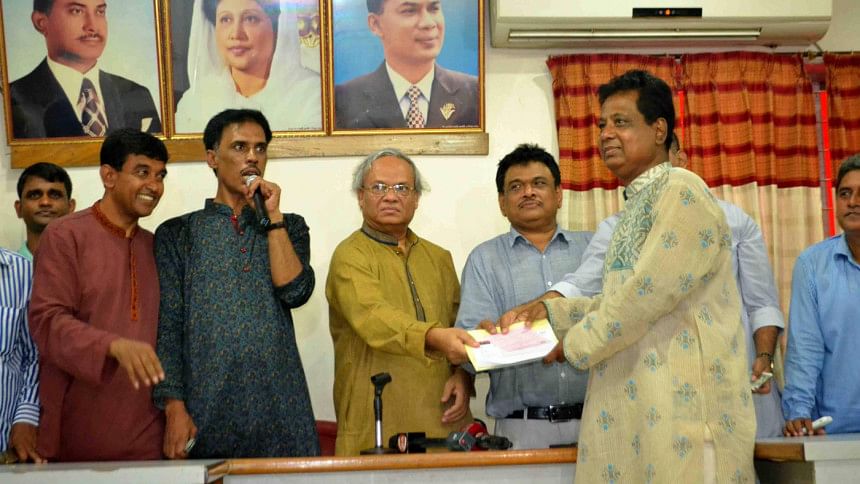 Twelve of BNP's mayor aspirants willing to contest in the city corporation elections of Rajshahi, Sylhet and Barisal collected nomination forms from the party today.
BNP's Senior Joint Secretary General Ruhul Kabir Rizvi told The Daily Star they have collected the nomination from Nayapaltan central office.
Those persons who collected the nomination forms today are:
For Rajshahi, Ruhul Kuddus Talukder Dulu collected the nomination for running mayor Mosaddek Hossain Bulbul. No other nominations were collected to run in Rajshahi.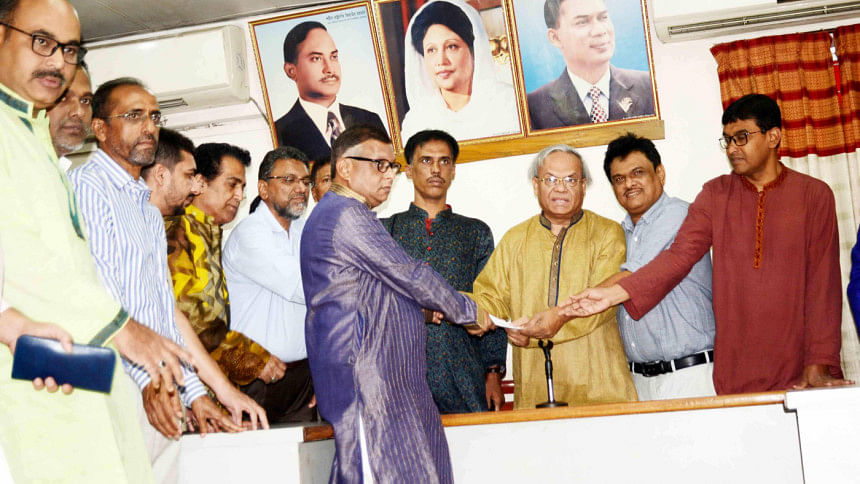 For Sylhet, running Mayor Ariful Haque, district unit Vice President Rejaul Kayes Hasan Lodi, city unit President Nasim Hosen, city unit Secretary Badruzzaman Selim, and a former Chhatra Dal leader Sanaullah Rimon collected the nomination forms.
For Barisal, running Mayor Ahsan Habib Kamal, district (south) Vice President Ebadul Huq Chan, central executive committee member Abu Naser Muhammad Rahmatullah, district co-organising secretary Afroja Khanam Nasrin, divisional organising secretary Bilkis Jahan, and former student leader Ali Haider Babu collected the nomination forms.
20-party to decide on single candidate for 3 city polls
BNP-led 20-party alliance has decided to give nomination to a single candidate for each of the upcoming city corporation elections in Barisal, Rajshahi and Sylhet.
The alliance will take a final decision at a top level meeting on June 27, party sources said.
Members of the 20-party alliance made the decision at a meeting led by Mirza Fakhrul Islam Alamgir, secretary general of BNP, at the BNP chief's political office in Gulshan this morning, the source said. 
City corporation elections to Rajshahi, Sylhet and Barisal will be held on July 30.