'AL men' threaten voters not to cast votes for bus symbol (Video)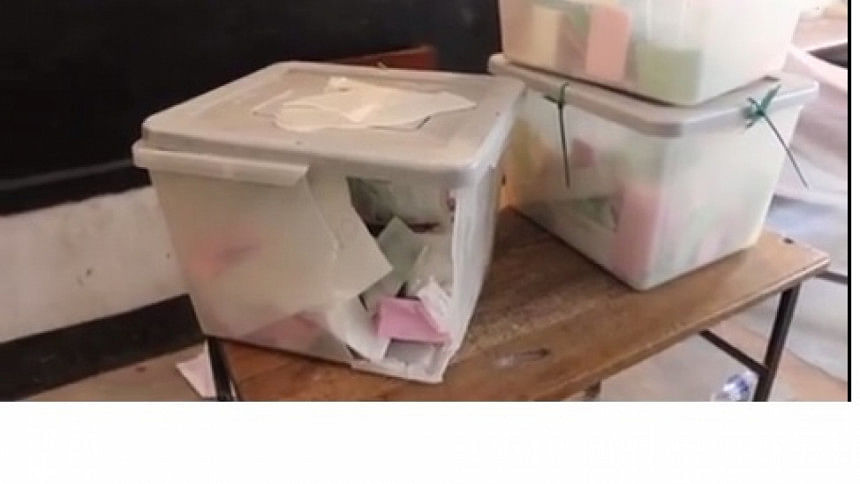 Ruling Party Awami League supporters allegedly stormed into Uttar Kafrul Government Primary School and vandalised ballot boxes in Cantonment area under Dhaka North City Corporation this morning.
They also clashed with the law enforcers and threatened the voters not to vote for the bus symbol, reports one of The Daily Star photojournalists.
Presiding officer Majhurul Islam was also beaten by the ruling party men.
The voters and polling officers of the centre got panicked when they went into berserk in the centre.