Misbah announces retirement from international cricket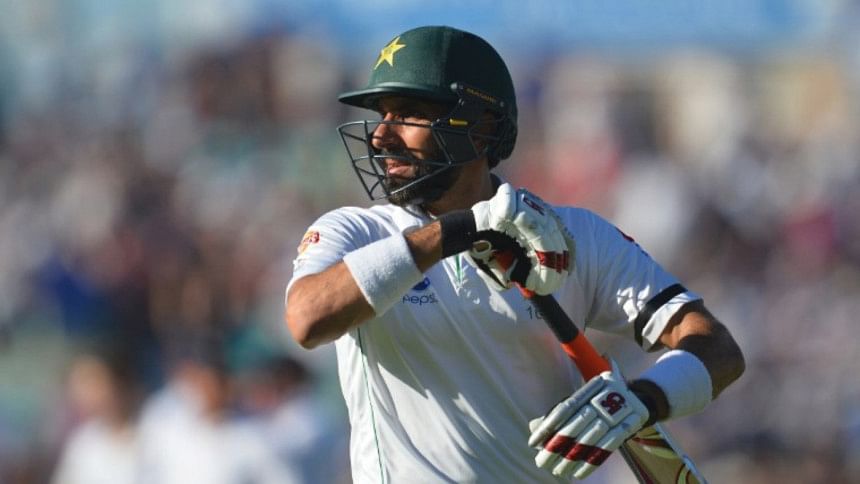 Pakistan Test captain Misbah-ul-Haq on Thursday announced his retirement from the international game.
Speaking at a press conference at the Gaddafi Stadium in Lahore, the 42-year-old said that he is pulling the curtains on his international career, reports Pakistan's The Express Tribune.
"I am announcing my retirement from international cricket," said Misbah. "The upcoming series against West Indies will be my last."
He further said that he will continue to play cricket at domestic level and will continue his cricket activities for a while.
"I will continue to play cricket at the domestic level," he added. "Regarding when I will leave domestic cricket, I will decide it later."
Misbah took the reins of the team after it had been rocked by the spot-fixing scandal in 2010, and guided Pakistan to the number one spot in the International Cricket Council (ICC) Test ranking.
The Mianwali-born said that he had witnessed many ups and downs during his career, but overall he is satisfied with the contribution he made to the country.
"I've seen many ups and downs during my career," he said. "I was dropped from the team played poorly as well at times. But then I had some great moments too where we became the number one Test team in the world. So overall, I am satisfied with my performance."
Misbah also said that he had a dream of winning the World Cup for Pakistan, but is disappointed not to achieve that goal.