To women who 'must' do it all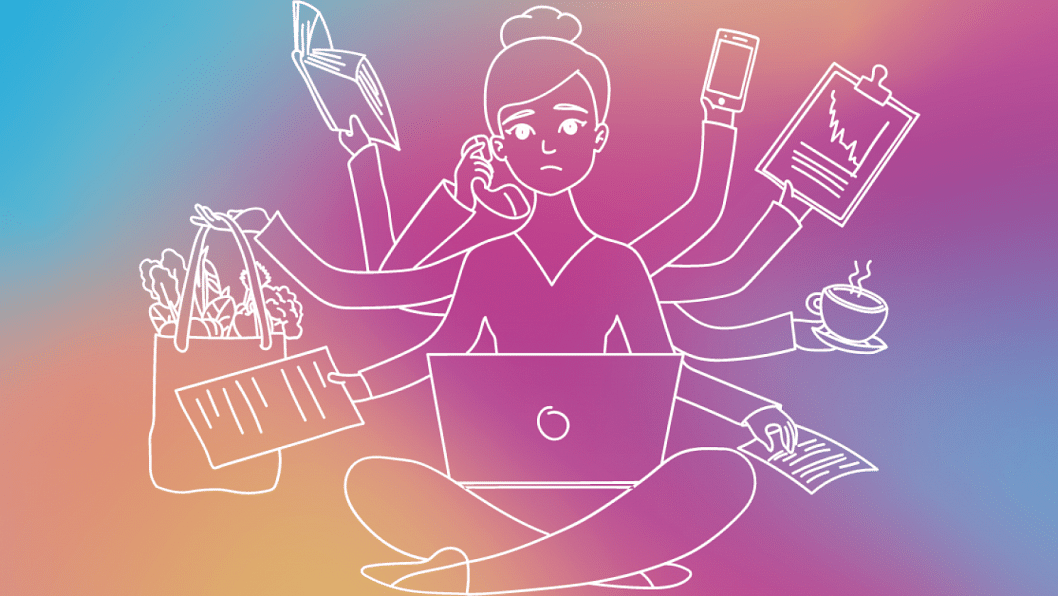 On the occasion of International Women's Day this year, I thought that I would write a public apology letter to my wife for my poor husbanding skills. But something caught my eye before that and that will contort this piece significantly while keeping its apologetic intent intact. 
I am referring, of course, to the sensational advertisement campaign that a major corporation is running. The advertisement features a woman who is proudly stating that she manages the home and manages a business too. This, undoubtedly, is a positive message for a lot of women who are looking to venture into the world of entrepreneurship and are often shackled by their family members against doing so. But there are several problems, too. 
The corporate advertisement seems to suggest that online businesses that can be run from home are perfect for women, and not the ones that may cause some sort of inconvenience in managing the home. The key idea seems to be that women can do business without disrupting the patriarchy. There are also ideological problems in terms of reducing women to the economic roles of producers, sellers, and buyers in the marketplace. The problem remains in the connotation that women still must manage the home first, as if managing the home is her first obligation before she can be "allowed" to venture elsewhere.
Why is this the case? Who is the authority that "licences" women to work outside of the home? The answer is not a person, but a system: the patriarchy. The patriarchy dictates that the role of the woman after marriage is primarily to manage the affairs at home before anything else. I am not blaming men alone for this. Even elderly women often reinforce patriarchal attitudes. The reason I am such a bad husband is because I was not trained to be a good household help. I was not allowed in the kitchen and got various perks for being the boy (the only boy) of the family when my sisters were systematically trained to take care of the household. 
Now that we are all grown up, the duty of managing the house has fallen squarely on our shoulders. I got lucky because I found a partner who was very well trained in maintaining the house and takes the lead when it comes to household chores, all while managing a successful legal career as well. All that I do is follow her leadership and do as I am told. It never occurs to me that I should take the initiative to make the bed. I only do it when she tells me to. Years of being pampered has largely contributed to my ineptitude. Even though I have lived abroad for several years and taken care of my single-member household for a long time, I am still nothing compared to her. I can only imagine how my other friends are faring in their journey of becoming good husbands. But I cannot get the question out of my mind: Do they even care in the first place?
Being a good wife is one of the primary teachings a girl receives in our society, but being a good husband, sadly, is not something boys are taught. Being a husband comes with financial responsibilities, but not necessarily familial ones. Therefore, women, after marriage, are forced to be leaders in the household before they can be leaders in the workplace. They even need to talk a certain way, walk a certain way, dress a certain way, and behave a certain way to be socially acceptable. What an extraordinarily painstaking predicament to be in! If you want to excel, you must excel everywhere. You cannot relax even at your own abode, but must always lead from the front while the menfolk lag behind and (sometimes) follow your commands.
I salute the women who do it all and also apologise to them for not being able to be a better counterpart as a member of the supporting gender (which the patriarchy has reduced men to). I only hope that we can become better and raise our children with better training and better values so that they can be leaders in their households and earn equal mastery – something that I will be striving for throughout my married life. Therefore, on this International Women's Day, I issue this apology to my wife in the hopes that someday I will not have to apologise anymore and instead will be a source of respite for an excellent and tired partner who does so much on so many fronts. I hope that I will be able to give her a home that she can relax in, rather than thinking of it as her alternative workplace. 
I wish other men would also join me in this pledge of becoming better partners and leaders in household management.
Anupam Debashis Roy is an editor of muktipotro.com. He can be reached at [email protected]