Uninterrupted energy supply to industries should be ensured by government policy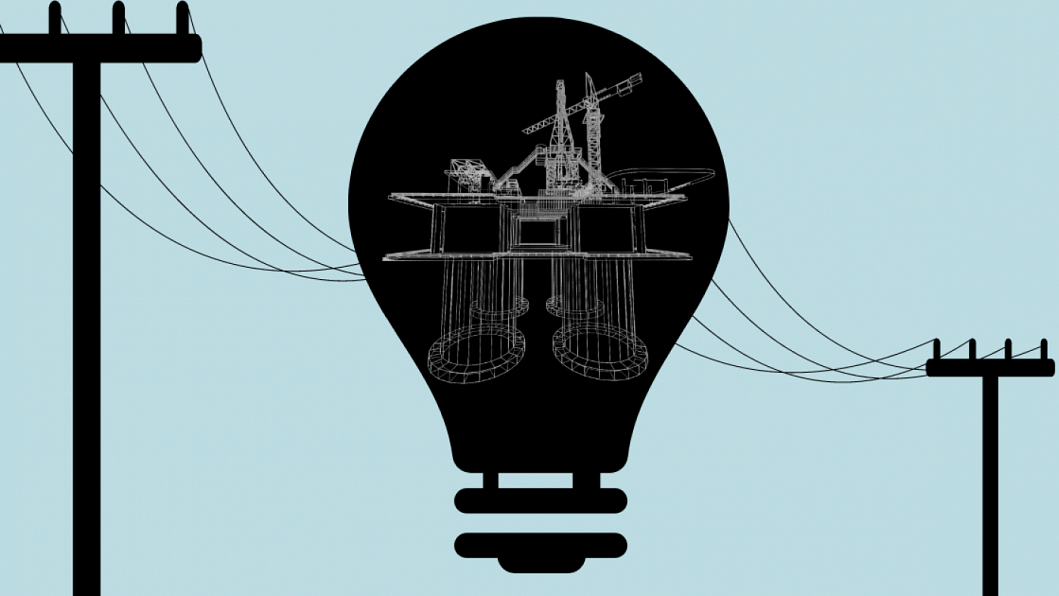 The energy crisis that Bangladesh has been facing has affected ordinary people's productivity, income and livelihoods, and brought multiple challenges to industry, including increased costs of production, underutilisation of capacity, low production, and decreased competitiveness in regional and global markets. This is more severe in energy-intensive industries such as textiles, leathers, RMG, ceramic, metal, and steel. 
Going forward, it is crucial we understand the economic and social costs of the energy crisis, as well as its short- and long-term consequences.
The direct economic costs of the energy crisis arise from the disruption of production, increased costs of production, spoilage of perishable goods, and increased costs of adjustment in the system. Moreover, there are significant additional costs in the form of costly backup energy, such as through private diesel-fired generators, which are much more expensive than grid-supplied energy. This, in turn, increases operational costs of production. The indirect costs come from industries' loss of opportunity, as well as a decline in the level of economic activity in different sectors of the national economy, which has negative knock-on effects on investment and entrepreneurship. 
Small and medium enterprises that cannot afford expensive back-up systems are the most affected in this scenario. When they are forced to halt operations, it lowers productivity, and can occasionally damage equipment and even degrade product quality. Even more worryingly, the repercussions for them can be instantaneous. For example, according to a media report on the tannery industrial estate in Savar, just one instance of load-shedding can damage 1,000 to 2,000 pieces or 40,000 to 45,000 square feet of leather at the dyeing or colouring stage.
The various chambers of commerce and industry, as well as other industrial associations across the nation, have reported that the level of production in a number of industries has decreased recently. For instance, one of the biggest exporters of clothing in Bangladesh, Team Group, said that regular three hours of load-shedding on working days last month affected their production schedule and cost them an extra Tk 2 crore in operational expenses. 
According to the Bangladesh Textile Mills Association (BTMA), the gas crisis has forced textile mills to cut production since March 2022, and the situation has deteriorated to the point where the mills can no longer operate at more than 35 to 40 percent of their capacity. To minimise the cost, BTMA has said they are willing to bear extra costs for reliable supply of gas and electricity. In fact, they have also promised that if the government provides them with gas worth USD 1.2 billion, they will be able to export products worth USD 48 billion.
At a time when there is a great deal of concern about the country's economic situation, it is critical for the government to ensure uninterrupted and smooth supply of energy to the industrial sector. Much of the current crisis is rooted in policy failures and institutional inefficiencies, including limited exploration of local primary energy sources, high dependency on imports of primary energy, and continuation of expensive quick rental schemes. The authorities must take measures to improve institutional efficiency, curb corruption, promote competition in the energy sector and reduce losses. 
The government should also explore alternative energy import sources, such as refined oil and even liquefied natural gas (LNG) from Russia or other countries. 
Efforts need to be intensified further to import electricity from Nepal and Bhutan through India, as Nepal is keen to export electricity to Bangladesh. It is imperative for the government to develop a robust strategy for the integrated development of primary energy, power generation, transmission and distribution systems, as well as to diversify the provision of energy sources.
Golam Rasul is professor of economics at the International University of Business Agriculture and Technology, Dhaka.