How to make roads more durable in Bangladesh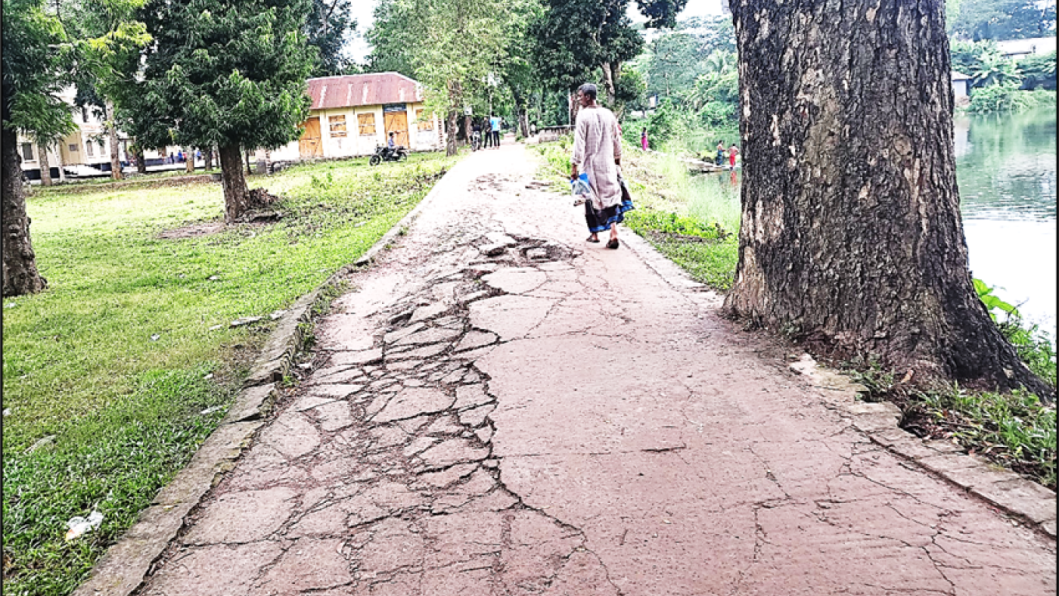 Road construction, reconstruction and repair in Bangladesh call for some serious attention due to the high volume of investment made in roadworks every year. Detailed and careful designing of the roads and maintaining the quality of construction are two critical aspects in this respect. The paved road network in Bangladesh has increased dramatically from 600 km in 1947, to 3,600 km in 1971, to the current figure of 375,000 km.
In the 2022-2023 Annual Development Programme (ADP) budget, transportation and communications sector has been allocated 28.7 percent, from where Tk 31,296 crore has been allotted in favour of the Road Transport and Highways Division (RTHD), which is 12.7 percent of the total ADP budget. This year's allocation is 11.6 percent higher than last year's – in the 2021-22 fiscal year, this sector had received a Tk-28,042-crore allocation. Besides the RTHD, another prominent government entity that builds and maintains our roads and bridges is the Local Government Engineering Department (LGED). In FY2022-23, the Local Government Division (LGD) has been allocated Tk 35,842 crore from the ADP budget, from which a substantial amount is being spent on road construction, reconstruction, and maintenance through the LGED and by 13 city corporations and 329 municipalities.
Given that the government invests such a huge amount of public resources in the road sector every year, this investment is likely to continue to grow in the future as the demand for new roads and expansion of the existing roads is bound to increase every year. The authorities, therefore, need to assess the design standards being used in road construction in the country. In this respect, most donor-funded projects and locally funded major projects take special efforts to undertake proper designing of the roads by using road design standards recommended by the Planning Commission, the Roads and Highways Department (RHD) or the LGED. The standards vary according to the type of road considered, but if they are properly followed at the design stage and then the design is strictly followed during the construction, the durability of our roads should definitely increase.
As reported by this daily in June this year, in a recent RHD survey, around 2,100 km of roads under its jurisdiction are in "poor, bad or very bad" condition. There are about 22,428 km of national and regional highways and district roads under the RHD jurisdiction. One of the major cause of deterioration of the roads is inadequate operation and maintenance. Many of our roads were built a long time ago, and since then, traffic volumes and use of public highways have grown many-fold, but the concomitant efforts and investment have not been made to keep them in a good condition. Many of these roads have undergone numerous ad hoc repair work to fix surface defects, such as potholes. But the life of some of these roads have come to an end, and thus require removal and replacement of the road surface and their foundations.
In the existing roads in the country, we see many road shoulder breaks, edge failure and surface erosion. Causes of road cracks are usually inadequate pavement thickness, insufficient water run-off, use of low-grade bitumen and stone, weak base, poor road-edge support and water stagnation during the rainy season. Road defects can also be caused by overloaded trucks if the road was not constructed keeping the expected weight of vehicles and volume of traffic in mind. The highways should thus be designed to withstand the loads and built with several layers as per design standards. Where required, special care should be taken to build hard shoulders and provide drains along the roads for smooth water flow during the rainy season.
A strong supervision and monitoring system should be able to ensure that the road design is actually followed during the implementation phase. Even if there is a good design, it may not necessarily be strictly followed if supervision during construction is not enforced. A third party monitoring system to ensure quality work has proven useful for many large infrastructure projects in Bangladesh; doing the same, therefore, should be adopted as a standard practice for all projects – including roadworks – above a particular threshold of investment that the government can decide.
The authorities should also seriously explore the possibility of new technologies in road construction, which is also cost-effective. In this respect, some efforts have been made, but the potential has not been fully exploited. For example, the LGED office in Natore built rural roads using environment-friendly uni-blocks made of sand, cement and gravel as an alternative to bitumen and ordinary bricks. While the initial investment with uni-blocks is higher, it is much more durable and the maintenance cost is lower than bitumen roads. Also, in many countries, nanotechnology is used in road construction, which makes the roads very strong and water-resistant and require minimal use of chemicals and fossil fuel. Reinforced cement concrete (RCC) is also recommended in areas where the problem of water-logging is common. The strength gained in cement concrete with the use of nanomaterials can lead to high levels of durability of the roads.
The government should learn from international experience and popularise this technology in Bangladesh. They should also encourage more research in road construction and maintenance technology with the objective of reducing construction cost of our roads, which is high.
Dr Nawshad Ahmed, a former UN official, is an economist and urban planner.