How do we prepare our cities for the inevitable wave of climate refugees?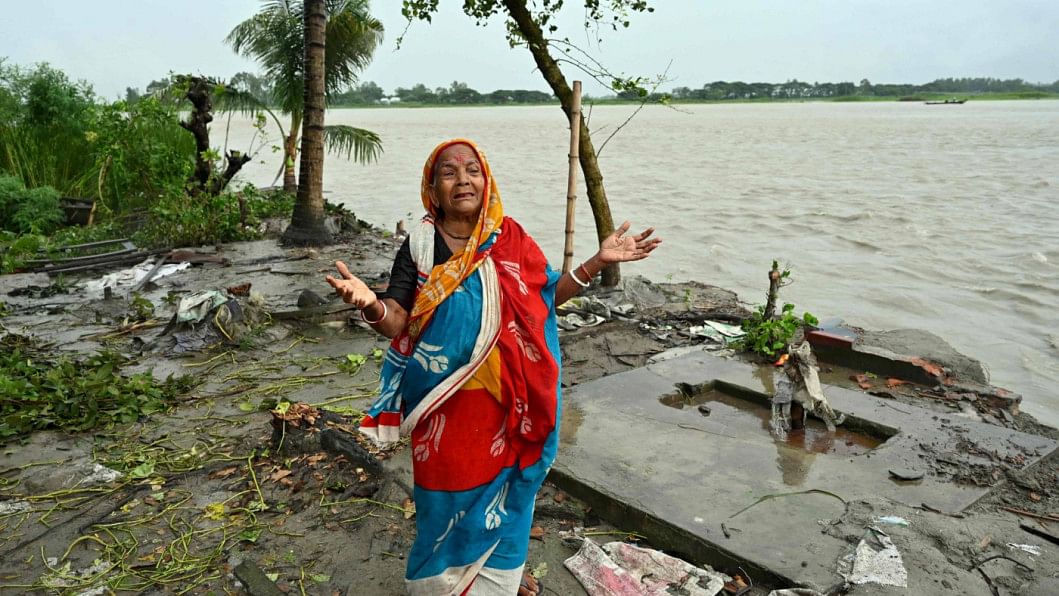 As global warming continues to cause sea levels to rise, vulnerable countries like Bangladesh are poised to experience severe disasters with ever-alarming frequency. According to IPCC6, about 17 percent of our population must be relocated within the next decade due to these rising sea levels. This begs the question: what will be the impact of such a large-scale migration? More importantly, how should we prepare?
Disasters tend to strike primary zones, and peripheral areas as well, to varying degrees. Human migration from affected zones to unaffected ones in post-disaster situations create multiple problems for both host and migrant populations. Most people typically migrate to their nearest urban cities or population centres. Issues arise in the host cities when infrastructure and essential services like availability of freshwater, healthcare, decent livelihood opportunities and affordable housing are overburdened by the unanticipated influx of these migrants. Oftentimes, migrants are met with social resistance as well.
Similarly, migrant hosting towns suffer significantly from the standpoint of governance and in ensuring essential public services to all. Influx of migrants affects not only land usage patterns, but also alters water systems when waterbodies need to be filled in to make space for new slums. This leads to waterlogging issues, while also putting a strain on the already depleting groundwater levels. Crime rates also rise when some migrants resort to illegal means of obtaining gas and electricity, alongside getting involved in petty crime and theft due to a severe lack of employment opportunities. Therefore, when we think about relocating 17 percent of our population, the challenges discussed here are magnified manifold.
Although complexities associated with the migration process remain, we cannot stop migration. Hence, to accommodate large migrations sans the social breakdown, the focus should be on building climate resilient and migrant-friendly cities.
A climate resilient migrant-friendly city can be essentially described as one with climate-resilient infrastructures and services like low-cost housing, accessible education, healthcare, water and sanitation. It is imperative that these towns have well-developed livelihood provisions for the migrants. Ideally, the host cities should be located near economic hub zones or water bodies with high economic development potential. To succeed, private-public partnerships are essential to avoid double-dipping and optimised use of our existing resources.
When we think about livelihoods, the first thing that comes to mind is agriculture. Agriculture plays a crucial role in our economy and a large portion of our vulnerable population is engaged in agriculture. So, designing climate-resilient livelihood strategies without an integrated agricultural component would be unrealistic at best. Rather, we should mainstream innovative practices e.g., sack gardening, vertical gardening, usage of saline tolerant seeds, and bring about a shift in land use patterns to ensure continuity. Green/eco-friendly livelihood practices should be incentivised to motivate youth. A few options include hydroponic cultivation, seaweed cultivation, vermicompost, climate-smart farming, integrated farming, etc. In the face of growing population and land scarcity, the latter is a worthy option to maximise agricultural production using the same area of land.
However, livelihood diversification is also needed, and skills and knowledge transfer are essential in that regard. To ensure people's ability to secure jobs with a decent living wage, we should set up human development centres in every migrant town. These centres will promote green skills training that will help them find alternative livelihoods that are sustainable. Most importantly, industrial decentralisation is instrumental in ensuring that they get employment upon receiving the requisite skill sets and knowledge. Without decentralisation, people will start moving in droves towards big cities like Dhaka and Chattogram. This will also improve other commodities like roadways, hospitals, housings etc.
Special emphasis must be placed on building resilient infrastructures, as these are the most vulnerable to calamities and disasters. It is understandable that logistical, bureaucratic and administrative hurdles make this a less lucrative area of concern, which could explain the paucity of initiatives in this regard. Very few private organisations are keen on investing in building resilient infrastructures. However, addressing this should be easy if we can turn existing government rehabilitation programmes, e.g., Ashrayan, to focus on building climate-proof infrastructures. Private sector actors may be brought in to facilitate the process.
Simultaneously, focus should also be given on the social aspects and the willingness of the host population to accept and share provisions with migrants. Neglecting to take host communities' receptiveness may well shore up social tensions between them and migrant communities. To bring these changes in behaviour and action, investments are vital. At the end of the day, these cities will prevent a loss in autonomy of both host and migrant communities.
Forced migration resulting from climate change is a harsh reality in Bangladesh. Given that migration is a gradual process, this level of resettlement will not happen in a day. However, it has already begun as towns are accommodating migrants beyond their capacities. Let's think ahead and take sustainable action by investing in climate-resilient and migrant-friendly cities to strengthen our social systems.
Mohammad Budrudzaman is a researcher at Climate Change and Disaster Management Unit, SAJIDA Foundation.