Will Earth remain inhabitable after 2050?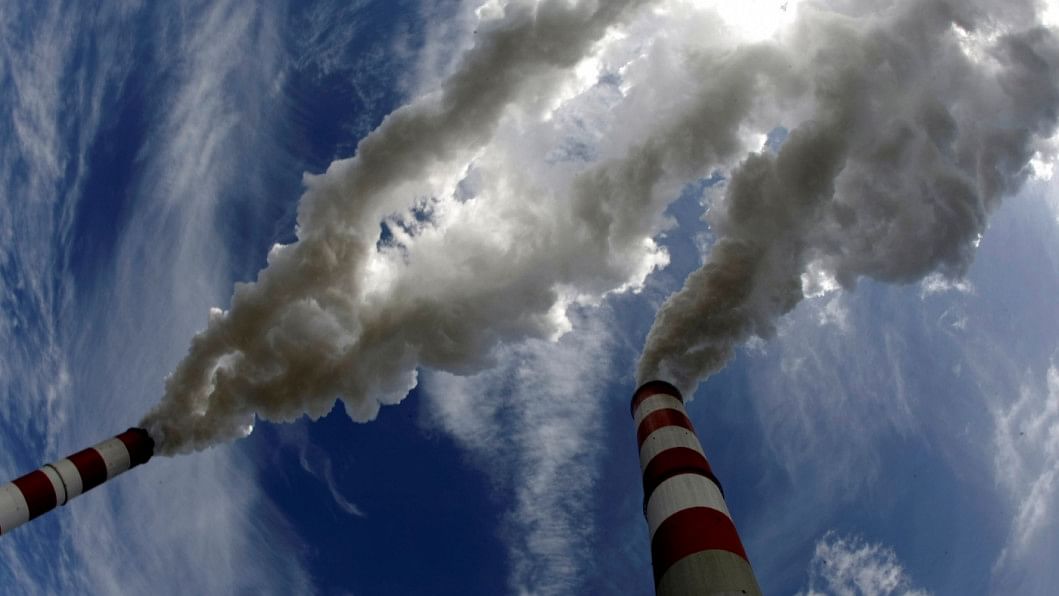 It is quite a dicey time for our planet. In the last 100 years or so, because of our unrestrained use of fossil fuels and systematic overexploitation of the natural resources, we have pushed the planet towards climatological catastrophe. Simply put, we dug ourselves into a deep hole, yet we have not stopped digging.
To pull us out of the hole, world leaders agreed in the 2015 Paris Accords to keep the "global temperature increase in this century to two degrees Celsius while pursuing efforts to limit the increase even further to 1.5 degrees." In order to achieve this goal, the Intergovernmental Panel on Climate Change (IPCC) wants us to halve greenhouse gas (GHG) emissions by 2030 and attain net zero emissions by 2050.
With that in mind, our leaders are going to meet for the 27th time, from November 6-18, in Sharm el-Sheikh, a resort town in Egypt, to discuss an array of issues related to climate change and renew for the sixth time their commitment to deliver on the Paris Agreement.
Realistically speaking, at the current pace of GHG emissions that is even faster than what was predicted in the early 21st century, and, more importantly, our leaders back-pedalling on the pledges made at the Paris conference, the blueprint for net zero emissions seems like a pipe dream. Under these circumstances, the state of our planet in 2050 seems frightening.
In Bangladesh, India, and Pakistan, as well as Europe and North America, summer will arrive months earlier, and with vengeance, as it did in 2021 and 2022. Persistent heat waves will afflict much of the population, resulting in hundreds of thousands of heat-related deaths. Furthermore, it is highly likely that the wet-bulb temperature will oftentimes surpass 35 degrees Celsius, which is the upper limit of human adaptability to heat and humidity. Extremely hot summers will mean more frequent, intense and wide-ranging forest fires burning more trees that will release more carbon dioxide, driving global temperatures even higher. The smog-filled filthy air will kill countless people living nearby. In addition to dirtier air, warmer weather will act as a catalyst for chemical reactions, producing many toxic pollutants, including ground-level ozone which, when inhaled, will aggravate respiratory conditions like asthma and emphysema.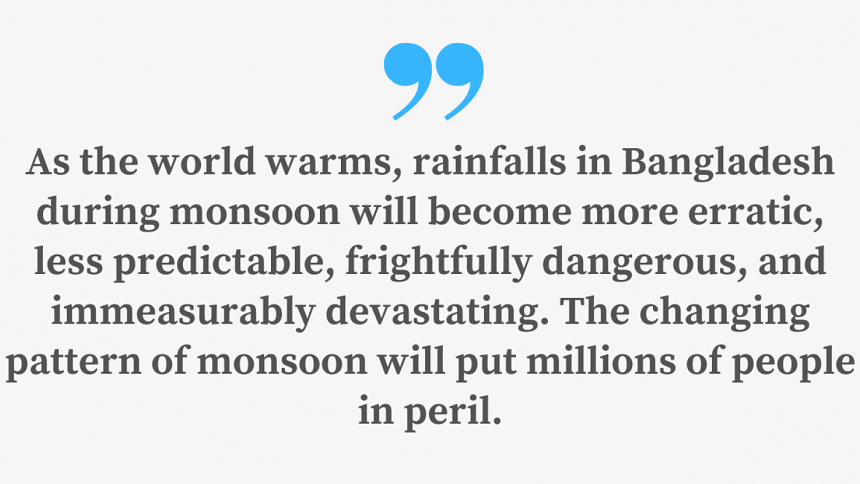 As the world warms, rainfalls in Bangladesh during monsoon will become more erratic, less predictable, frightfully dangerous, and immeasurably devastating. The recent cataclysmic floods in Bangladesh's Sylhet and Pakistan due to record monsoon rains and melting glaciers in the Himalayas indicate that by 2050, villages will become small islands in an inland sea. Besides floods, heavy and incessant rainfalls will trigger landslides that have already demolished many homes and claimed hundreds of lives in Bangladesh, India, Nepal and high mountain regions in Asia and elsewhere. In sum, the changing pattern of monsoon will put millions of people in peril.
Augmented by rising sea levels, cyclonic storms will cause the coastal cliffs in Bangladesh, that act as natural barriers against high tides, to collapse. As a consequence, people living in low-lying coastal areas will experience incursions of seawater more often during storm surges, where freshwater supplies will be contaminated and undrinkable, agricultural land will be damaged because of increased salinity, and waterborne diseases will become increasingly common. Additionally, along with many coastal cities and island nations, a large portion of Bangladesh will be underwater.
Massive build-up of heat will turn the high latitude regions of the northern hemisphere – within and outside the Arctic Circle – into wastelands. Inland glaciers, a major source of freshwater, will become a thing of the past. A hotter climate in the Arctic belt will impact the global climate system as a whole through the enhanced release of greenhouse gases, especially the highly potent methane, from thawed permafrost.
According to a study published in the journal Nature Climate Change, global warming will turn more than 25 percent of the Earth into desert. The Sahara Desert will extend to parts of southern Europe. A warmer Earth will exacerbate droughts, mainly outside of the tropics, with far-reaching consequences. They will be drawn-out, leading to acute shortages of water and mass starvation in many parts of the world. Droughts will also drastically raise the number of climate refugees.
The UN's International Office of Migration (IOM) speculates that by 2050, over a billion people will be displaced globally due to climate change. The number of people living in cities will likely triple. People in Dhaka, currently 22.5 million, can expect to rub their shoulders with an additional 13–15 million climate refugees.
Food insecurity, dearth of water and energy, together with depleted resources, will provide the spark that will push otherwise peaceful nations into war. Moreover, famine, poverty, unstable governments, vast inequalities within societies, and control for life-sustaining resources will incite riots and civil wars.
This is just a small glimpse into what our planet may look like in 2050. To keep our planet inhabitable beyond 2050, we need courageous, visionary leaders with new ideas. Arguably, most of the leaders of the major GHG-emitting nations lack these traits.
So, what is the endgame? In January 2016, British-born American astronaut and climate scientist Piers Sellers wrote in The New York Times on his perspectives on climate change, "There is no convincing, demonstrated reason to believe that our evolving future will be worse than our present, assuming careful management of the challenges and risks. History is replete with examples of us humans getting out of tight spots. The winners tended to be realistic, pragmatic, and flexible; the losers were often in denial of the threat."
Sellers' optimistic take on confronting climate change gives us hope for the future. Hence, the doom and gloom picture painted here is not the endgame, nor is it an inevitable future. However, because climate change cannot be curbed through established political systems controlled by the "losers," concerned citizens have to shape the agenda through grassroots work. Otherwise, our planet will be thrown off its axis, plunging into an irreversible feedback loop of ever-hotter, ever-deadlier conditions. And by 2050, uninhabitability of the Earth may become a harsh reality.
Dr Quamrul Haider is a professor of physics at Fordham University in New York, US.