Clean energy will reduce our fiscal burden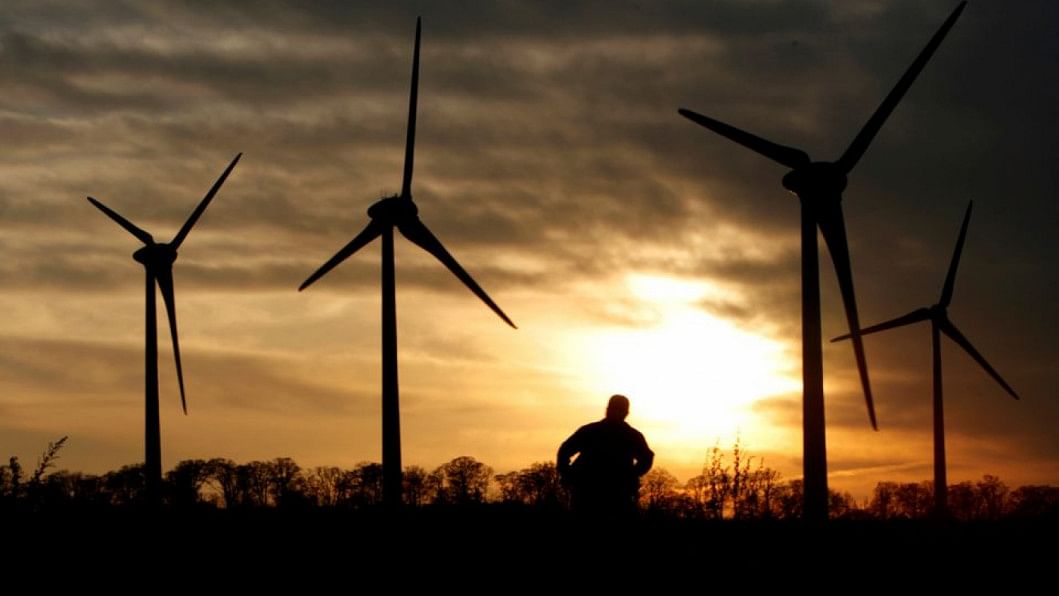 Bangladesh's energy and power sectors continue to experience the pinch due to its reliance on expensive imported liquefied natural gas (LNG), coal and oil. This is increasing the country's fiscal burden, eventually prompting the government to pass the cost on to the consumers. For instance, amid the high fossil fuel costs, the government raised the price of electricity twice in a span of 20 days in January 2023. Between these electricity price hikes, the government increased gas prices from 14 percent to 179 percent for different sectors.
While the government cites fiscal reasons for such price hikes, the country's average power generation cost will increase considerably without any major overhaul of the imported fossil-fuel-dependent energy system. Moreover, high fuel and electricity prices will affect industries, and the power sector may still struggle to ensure an uninterrupted electricity supply.
This situation makes clean energy investment an even more compelling case for Bangladesh to reduce its fiscal burden.
The new gas price for power generation, effective from February 1, costs the Bangladesh Power Development Board (BPDB) an additional Tk 9 per cubic metre (CM). Analysing the BPDB's gas-based power plants' average generation costs, based on FY 2021-22's revised annual report, the incremental gas-based electricity generation cost is Tk 2 per kilowatt-hour (kWh).
In the same breath, coal remains costly at USD 245 per tonne in the international market, 88 percent higher than USD 130 per tonne considered in FY 2021-22 by the BPDB. Hence, the average cost of coal-based power generation will shoot up by the end of FY 2022-23.
On the other hand, BPDB's average electricity purchase cost from independent power producers (IPPs) in FY 2021-22 was Tk 11.55 per kWh.
In all likelihood, Bangladesh's average power generation cost will cross double digits in taka during FY 2022-23, compared to Tk 8.84 per kWh in FY 2021-22. Therefore, the BPDB, despite recent electricity price hikes, will have a huge revenue shortfall. Notably, the subsidy burden of the power sector during FY 2021-22 was Tk 29,700 crore, which may further rise in FY 2022-23.
The government will ultimately feel the exigencies to pass the additional costs on to the consumers.
Following the unprecedented gas price hike, the government resumed LNG import from the spot market for the first time since July 2022. It recently ordered one LNG cargo, costing Tk 850 crore, and intends to purchase up to 12 LNG cargoes in 2023. Even if the next 11 cargoes are 25 percent cheaper, the total cost of 12 LNG cargoes will be more than Tk 7,850 crore.
Apart from gas, there are other areas of concern. For instance, the government needs funds to keep coal-based power plants operational to circumvent load-shedding. Reportedly, outstanding bills of the Payra coal-fired power plant against coal purchase reached USD 168 million. Banks declined opening Letters of Credit (LC) for further coal import. The waning foreign currency reserves earlier caused a delay in loan repayment for the Payra plant.
With the annual requirement of four million tonnes of coal to run the Payra power plant at full capacity, the government requires substantial foreign currency to keep the plant operational throughout the year. Although the current coal price stands at USD 245 per tonne, considering a reduced coal price of USD 200 per tonne, the cost of fuel to operate the Payra plant from February to December 2023 will be a whopping USD 733 million.
Moreover, due to coal shortages, the first of the two units of the Rampal power plant suspended generation after just 29 days of commercial operation.
Keeping both power plants operational would heavily burden foreign currency reserves because of coal imports. If electricity production in Payra and Rampal power plants at full capacity cannot be ensured, Bangladesh will again opt for electricity rationing during the summer of 2023.
Industries have been the hardest hit due to gas shortages as they use this fuel in process and captive generation. As such, owners of textile industries previously expressed interest in paying around 40 percent higher gas price, provided that the government imports additional LNG to fill the demand-supply gap. However, an 88 percent increase in gas prices has made captive power generation considerably expensive. The cost of gas per kWh of electricity from a captive unit now stands at Tk 6.58 against roughly Tk 3.5 in January 2023.
Similarly, two rounds of increase in electricity tariffs mean the cost of grid electricity for large industries, if purchased at a flat rate, is now Tk 9.32 per kWh compared to what was Tk 8.45 per kWh in December 2022. On top of this, the demand note will make grid electricity even higher.
With rising production costs, the apparel sector, which contributes to more than 80 percent of our export earnings, will lose its profit margin unless it can transfer the additional cost to international buyers or receive cash incentives from the government.
The cost of grid electricity has reached a level that now provides a strong market signal to industries to promptly increase rooftop solar systems to reduce operational costs. Similarly, the rapidly rising average cost of electricity generation in the country makes a compelling economic case for Bangladesh to enhance deflationary renewable energy at the grid scale to rein in the soaring power generation costs and contain the challenges of imported fossil fuels.
Alongside this, energy efficiency measures on the demand side would reduce significant energy consumption and thus cut down on the import of LNG, coal and oil. High energy prices also demonstrate the strong financial viability of energy efficiency interventions.
While enhancing the share of renewable energy and optimising energy consumption through energy efficiency sound ambitious, these are achievable with proper action plans.
Both renewable energy and energy efficiency will immediately impact Bangladesh's energy and power systems. This is why the government and private sector should direct capital investments on the ground towards promoting renewable energy and enhancing energy efficiency.
Shafiqul Alam is an energy analyst at the Institute for Energy Economics and Financial Analysis (IEEFA).