Best World Cup for FIFA, but not for migrant workers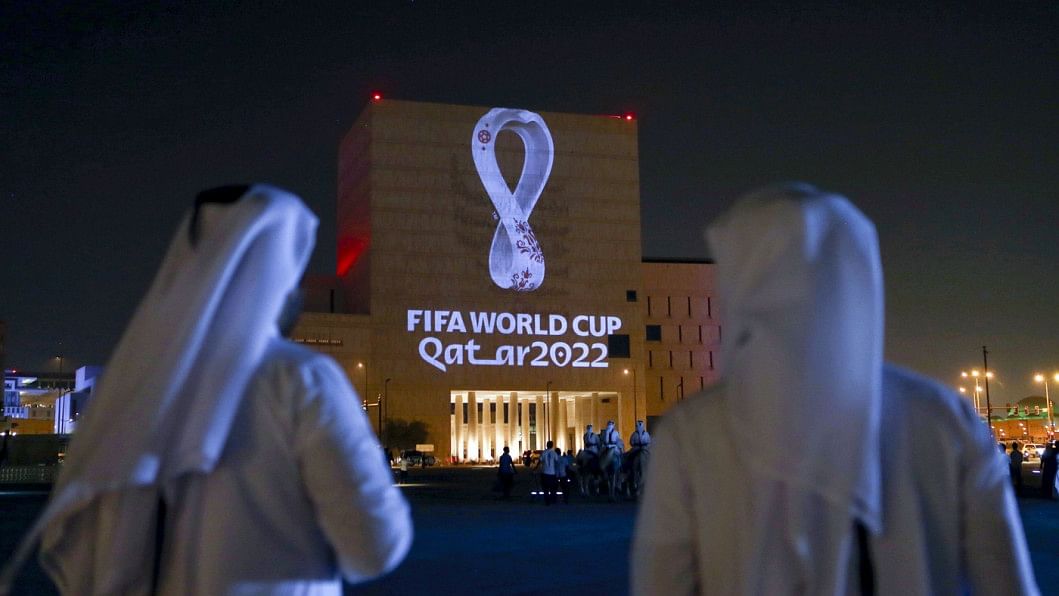 FIFA President Gianni Infantino has described the 2022 World Cup in Qatar as the "best ever world cup," which by most yardsticks can't be denied. The numbers speak for themselves. According to the FIFA boss, prior to the third-place play-off and final, 3.27 million spectators had attended the games compared to an overall 3.3 million at the 2018 edition in Russia. This figure is already higher than Qatar's entire population. The statistics he gave include 1.7 million visitors in the fan zone, television viewing figures hitting a new record of about five billion, USD 1 billion in excess profits and USD 11 billion in projected profits for next time. Undoubtedly, football fever across the globe reached a new height with the remarkable advancement of Morocco, and their rekindling of Arab hope. But, FIFA's silence over compensating migrant workers has angered rights activists.
It's ironic that the most coveted match, the final, was scheduled on International Migrants Day. December 18 is observed globally to recognise the importance of the contribution migrant workers make and to highlight the challenges they face, since the adoption of a resolution on this at the United Nations General Assembly in 1990. Reacting to Infantino's claim, a leading global rights group, Human Rights Watch, said that it "came at migrant workers' loss." Lamenting its failure to commit to compensating migrant workers who built stadiums and tournament infrastructure in harsh and deadly conditions, it said that Infantino's claim that "we are defending human rights" was baseless.
Reminding the world's football governing body that the migrant workers behind this World Cup have contributed hugely to FIFA's incredible wealth, Amnesty International said FIFA has a clear responsibility to compensate these workers for their losses. Amnesty's Head of Economic and Social Justice Stephen Cockburn said, "He offered nothing new to so many workers and their families who continue to be denied compensation for stolen wages and lost lives."
Human rights organisations and a number of football associations have been asking FIFA to establish a compensation fund for migrant workers and their families for quite some time. Last May, Amnesty asked FIFA to set up a USD 440 million compensation fund for migrant workers who have suffered during preparations for the tournament. The amount is equal to the World Cup's prize pool. Rights groups have also pointed out that Infantino remained silent about whether the Legacy Fund, which is traditionally set up post-tournament, would be used to compensate workers.
Acknowledging some notable reforms to advance worker protections by the Qatari government, including the Kafala (sponsorship) system, which now allows workers to change jobs and leave the country without their employers' permission, and the Universal Reimbursement Scheme to reimburse workers who pay illegal recruitment fees, rights groups say these reforms either came too late or were too narrow in scope, and were weakly enforced. As a result, a huge number of workers and their families received little to no payment at all.
It is well documented that most of the migrant workers employed by Qatar in its World Cup infrastructure projects were from our part of the world and the rest from Africa. Last year, a Guardian investigation revealed that 6,500 migrant workers had died in Qatar since the country was awarded the right to host the World Cup in 2010. The Qatari authorities had disputed that figure, saying there were only three work-related deaths during constructions that were directly related to the tournament, and a further 37 non-work-related deaths. But just before the tournament kicked off, The New York Times reported that Nepal had calculated 2,000 deaths, including 200 suicides. These widely varying figures are hard to verify, as rights activists claim that in most cases, no autopsy had been carried out.
Despite so much outcry among rights activists and Western nations about the issue of compensation, there is complete silence in those migrant workers' home countries. The most likely explanation for such a nonchalant attitude among politicians and policymakers is the fear of an adverse impact on future jobs for their workers in the Gulf region. But, weighing in behind the demand for compensation from FIFA should not be that difficult, as it is the corporate body of football that bears the primary responsibility for its biggest global event. One may also wonder whether our football federation would raise its voice on behalf of the Bangladeshi migrant workers in the global forum. Besides, Bangladesh can also draw support from the fellow federations of India, Pakistan, Nepal and the Philippines, all belonging to one of the largest regional groups, the Asian Football Confederation (AFC). It is worth noting that FIFA's main decision-making body – the 37-member council – also has an elected member from Bangladesh.
There have been suggestions that part of FIFA's reluctance to commit to compensate workers could be due to the fear of a potential admission of implied liability. But leaving aside those legal and technical arguments, no one can dispute rights activists' claim that "until all workers are compensated, the tournament cannot be truly celebrated."
Kamal Ahmed is an independent journalist. His Twitter handle is @ahmedka1