'Bangladesh will not feature in Modi-Biden meeting'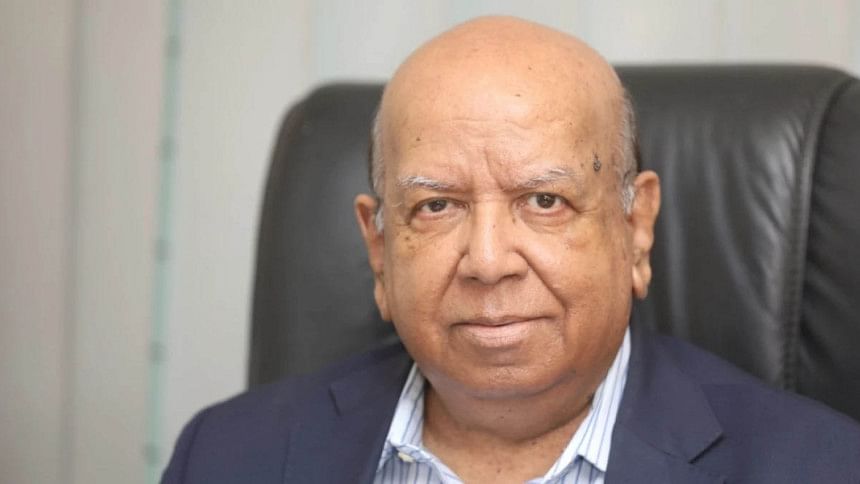 Maj Gen (retd) ANM Muniruzzaman, president of the Bangladesh Institute of Peace and Security Studies (BIPSS), talks about the agenda of the meeting between Indian Prime Minister Narendra Modi and US President Joe Biden with Golam Mortoza of The Daily Star.
Indian premier Narendra Modi is visiting the US to meet President Joe Biden. Given that the US has been increasingly putting pressure on Bangladesh in recent times, there have been speculations in the country's political circle that the topic of Bangladesh may be broached by Modi during this meeting. What's your take on this?
The Modi-Biden meeting is crucial for India. We have already gotten a clear idea about what topics may be covered in the meeting, thanks to the available discussions and analyses coming from different sources. India's foreign secretary gave a briefing on Modi's visit and agenda on Monday, where those issues were mentioned as well. None of these analyses and discussions mention Bangladesh as a potential topic in the agenda. If it were the case, the Time Magazine, The Atlantic, and other international media would have mentioned it one way or the other. They would have at least mentioned the neighbouring country or regional issues. But this does not exist anywhere, in any form.
The major focus during the bilateral discussion will be on potential defence cooperation, which is a critical issue for India. Technology transfer and assistance is another important area of discussion. Then comes intelligence exchange. India will try to get a clear understanding by clarifying its needs, as well as about the kind of information it may get from the US.
Also, as members of the Quad alliance, both nations will cover common topics that will definitely include China.
During this discussion, the regional security issue may or may not come up.
For India, regional security is a critical issue. Bangladesh holds an important position for India in this respect.
Regional security is important for India, but Bangladesh is not important here. The more pressing issues are what is happening in the Indo-Pacific region, especially India's border issues with China, and what kind of a situation may arise if a clash does break out at the border with China. I want to rule out the possibility of Bangladesh being mentioned during these discussions altogether.
There are speculations the US wants to establish a military base in St Martin's Island, that China wants to come here, and the US wants to repel China through India. Do these issues not place Bangladesh in an important position?
Bangladesh is considered a strategically important region or country – there is no doubt about it. However, the possibility of Bangladesh being discussed during a bilateral discussion between two major nations is a far cry. Especially, the relatively short duration of this meeting means there will be many more urgent bilateral issues to be discussed. Apart from those, China and the Indo-Pacific situation may be covered as well.
Just a few days before Modi's visit to Washington, US Secretary of State Antony Blinken visited China. Is there any connection between these two visits?
Blinken's visit had been in the making for a while. China was slow at first in its response, but it eventually set the date. Blinken went on the visit accordingly.
On the other hand, India and the US exchanged three important visits over the last few months. The US national security adviser, defence secretary, and secretary of state visited India in recent months. Several bilateral issues were discussed in those meetings as well. China and Indo-Pacific issues also came up.
During his visit, Blinken reiterated strong support of the US for "One China" policy. They also clarified that they do not support Taiwan's independence. Is this an echo of the US' long adapted strategy or is there something new in it?
I am seeing something new here because they have clarified this issue again. Many a time, there were concerns that the US was slowly moving forward on the issue of Taiwan's independence. However, it put all such concerns to rest by equivocally declaring that "we do not support the independence of Taiwan."
The China-US relationship is heavily strained at present. In this situation, are Blinken's visit and such a bold statement significant?
Apparently, the US is trying to alleviate the tensions. Both the countries' interests are involved here. What the US has mentioned is that they need to manage their relationship responsibly. The US is trying to minimise the heat with another major powerhouse, and to manage the bilateral relationship responsibly while the Russia-Ukraine war is still ongoing.
Translated from Bangla by Mohammed Ishtiaque Khan.