Textbook revisions in India
History rewritten is not really history
While it is important to update textbooks with recent events, a deliberate attempt to rewrite history is highly irresponsible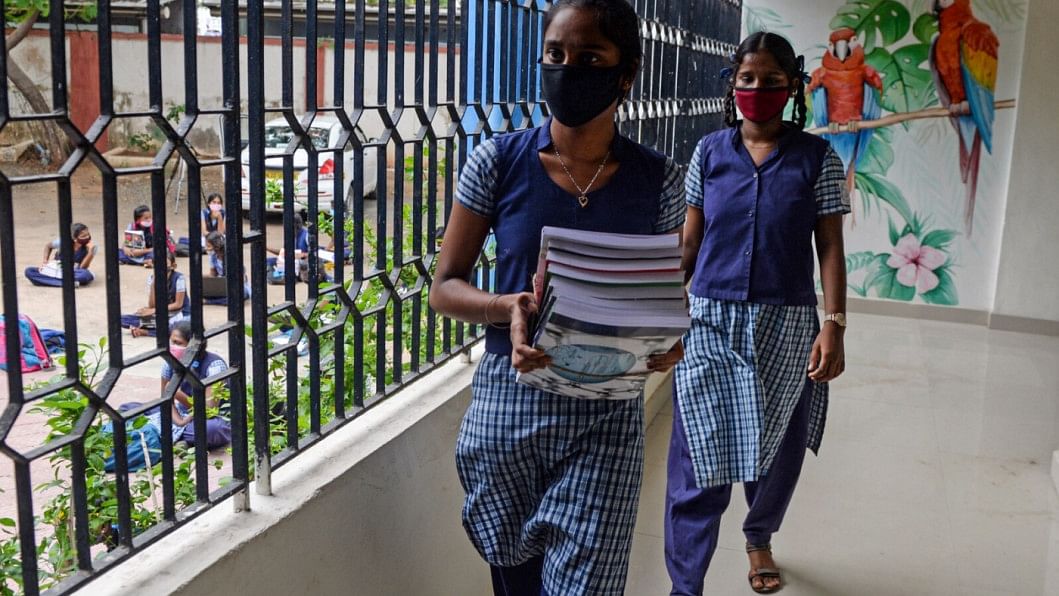 "Gandhiji's death had an almost magical effect on the communal situation in the country. Partition-related anger and violence suddenly subsided… The government of India cracked down on organisations that were spreading communal hatred. Organisations like the Rashtriya Swayamsevak Sangh were banned for some time."
These are some of the lines that have been erased from Indian school textbooks by the Indian National Council of Educational Research and Training (NCERT) in the name of "review" and "text rationalisation." This, however, is not the first time that the current regime (or any regime) in India has tried to rewrite history to allegedly push their narrative and mould the impressionable minds of young students.
In 2002, when the first NDA government was in power, led by Prime Minister Atal Bihari Vajpayee, authorities had tried to portray Muslim rulers as invaders in textbooks, depicting the mediaeval period of Indian history as a dark phase.
When the UPA government came to power in 2004, they had their share of chances to push their own agenda. Cartoons of Jawaharlal Nehru and BR Ambedkar that were deemed offensive had been removed from textbooks. This led to NCERT advisers Yogendra Yadav and Suhas Palshikar resigning from their positions, as they did not agree with the changes. 
And then, in 2017, the current regime initiated a new campaign to drive a more right-wing national narrative among school students.
In three phases, major changes have been made in school textbooks, removing the significance of Mughal rulers in Indian history, the dislike of Mahatma Gandhi by the Hindu right wing, and all references to the 2002 Gujarat riots – during which the current prime minister was the chief minister of the state – that killed more than 790 Muslims and 254 Hindus, according to conservative official estimates.
A helicopter view of the recent changes made in history, political science, and sociology textbooks helps identify how specific segments – containing what are unpalatable truths from the current regime's perspective – have been strategically deleted to curate a certain narrative. While entire chapters might not have been deleted in all cases, specific contents have been erased, so that students get only a watered-down version of some historical events. For instance, while the chapter "The Mughal Empire" in the history textbook for Class 7 remains with an overview of the Mughal empire, a two-page table on the milestones during the regimes of emperors Babur, Humayun, Akbar, Jahangir, Shah Jahan, and Aurangzeb has been removed.
While it is important to update textbooks to keep students updated with recent events, a deliberate attempt to rewrite history – as has been extensively attempted by the Modi government, with Amit Shah in a 2019 speech saying, "It is our responsibility to write our history" – is highly irresponsible, not to mention detrimental to the holistic development of the young generation and to nation-building overall. It will essentially keep the young generation uneducated about certain aspects of their history – events that have shaped their collective national identity.
While historians and academics in India have condemned the recent changes in textbooks from an academic point of view, there are fears that, over time, such moves will further marginalise minority communities – especially Muslims – and create an environment where they feel isolated. Any representation of them as invaders who had ruled India with savagery may lead to further communal tensions.
The Indian authorities must realise that by rewriting history, they are only taking away from the ability of the young generation to rationalise their roots. Such moves would in fact prevent them from becoming inclusive or feeling empathy for the diversity that India is known and admired for.
In this regard, it would be unfair if I do not reflect on the textbook revisions that have occurred in our own country. Over the years, various governments have tried to shape our own national history to drive their version of events, especially those surrounding the Liberation War, and the roles individual leaders played in our struggle for independence.
Apart from that, earlier this year, the government had to pull two books out for correction amid pressure from certain quarters. This is a highly unfortunate scenario. We are a nation proud of its religious, ethnic, and cultural diversity. We must embrace this and do everything possible to promote our true national essence. 
Coming back to India, the authorities there have contributed tremendously to the economic growth and development of India, and do not need to resort to historic revisionism to win the upcoming 2024 elections. But in the current context of high religious polarisation, which has reached a point where the historic Nalanda's Bihar Sharif was burnt by a Hindutva mob, such moves by the government to erase Muslim history from textbooks will only contribute to the collective marginalisation of the community. Indulging in such activities will also be counterproductive for the current regime in the long run. After all, the truth always comes out eventually.
Tasneem Tayeb is a columnist for The Daily Star. Her Twitter handle is @tasneem_tayeb