Relearning our history through the stories of women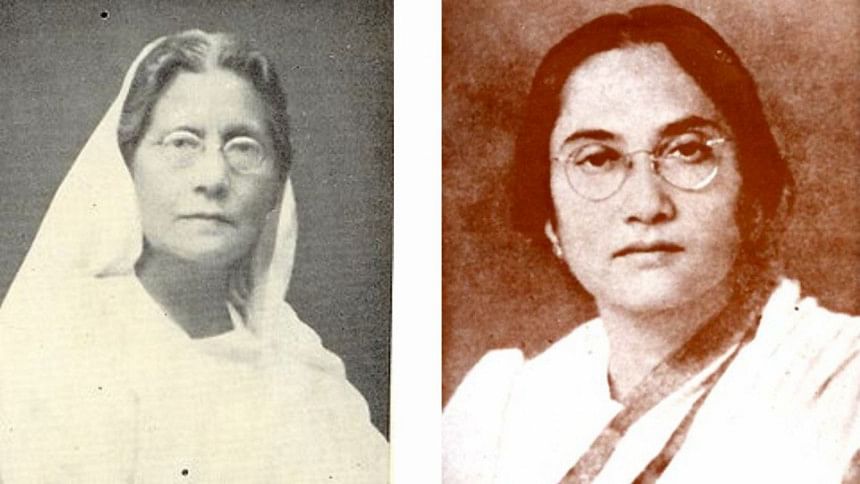 My mother likes to tell a story about the time a colleague brought his son to work and introduced her as his boss, to which the child scrunched up his face and said, "Eta kono boss holo? Boss toh chhele hoi." His assumption that bosses can only be men was probably formed by the images and stories that he had grown up with. Children understand and project gender roles through the role-models they are exposed to through media and books. The stories and examples we present them with, go on to manifest themselves throughout their entire lives. Planting the seed of mutual understanding and respect, ideally starts immediately, with story-time and discourse. It is up to us adult parents, siblings, teachers and friends to start rethinking how we teach and talk about history.
While there have always been female leaders and innovators, their contributions are often missing from the pages of our history books. Instead, they largely feature heroic men making discoveries, conquering new lands, winning wars, defeating marauding armies, and building civilisations. Socrates, Romulus, Alexander, Caesar, Akbar, Shahjahan, Gandhi, Jinnah, Mujib. This exclusion of women gives the impression that it is mostly men who make history, while women are bystanders. Such narratives, fed to us at different times of our lives, perpetuate sexist stereotypes and shape our perceptions of women and gender roles in society.
In all the lectures my father has given me about colonised India and Partition, he has waxed lyrical about Netaji Subhash Chandra Bose, about Jinnah and Gandhi. But his lectures missed women like Kamini Roy, who led the struggle for women's suffrage in India, or the revolutionary Lila Nag, who set up the first women's self-defence training initiative when partition violence targeted women and went on to play a major role in drafting the Indian Constitution.
In the playground, I was easily beaten at the "boys vs girls" debates, where my rowd opponents were able to name scientists, athletes and kings to prove their point and all I could come up with was Joan of Arc. I would have had some rebuttal ammunition if I had known about Nawab Begum Faizunnesa Choudhurani, the first female nawab, who built roads, established schools for girls, and patronised newspapers. I might have even won if I knew about engineers, Dora Rahman, Monowara and Shirin Sultana who fought and won a case in 1964 allowing women to study engineering at BUET.
In the classroom, we read the works of Rabindranath Tagore and Kazi Nazrul Islam and simultaneously learned about their lives. I knew that Tagore was one of thirteen children and had won the Nobel Prize in Literature. That Nazrul, our rebel poet, was called Dukhu Mia as a child and fought in the British Army. On the other hand, while I could regurgitate Chhoton ghumai, likhechhen Sufia Kamal, I had no idea about her life, who she was, or her role in the creation of Bangladesh.
In college, when I first started to learn about feminist movements, I read the works of Mary Wollstonecraft and idolised Virginia Woolf, but was yet to discover Rokeya Sakhawat Hossain whose fearless Abarodhbasini  critiqued the purdah system and the satirical Sultana's Dream, one of the first works of feminist science fiction, imagined a world where the roles of men and women were reversed.
In photography courses I studied portraits taken by Nasir Ali Mamun but not of Bangladesh's first female photojournalist, Syeda Khanam who documented important events from the Liberation War, worked with Satyajit Ray and photographed famous personalities including Neil Armstrong and Queen Elizabeth, and was already enraging Muslim fundamentalists through her portrayal of women in the Shaptahik Begum.
These are just a few examples, but despite the impact borne by these women, their stories of struggle, resilience and victory have been largely absent from narratives in the media and in education. We have a rich history of audacious, defiant women who remained strong in the face of social ostracism and violence. Their life and work challenged existing gender norms and inspired future generations of activists and changemakers. These women realised that real change would not take place without the equal participation of women and so created organisations, mobilised and armed themselves with the skills and knowledge to fight for their economic and intellectual independence. We now have a responsibility to tell their stories.
In this age of the internet and boundless information, it is no excuse to blame our lack of knowledge on what was taught or not at school. Google their names, talk to your friends, children, cousins, siblings about them around the dinner-table, read books about them and by them. If you are in the education sector then include them in history and social science projects. Showcasing strong female role models can pave the way for girls to aspire to do anything and for boys to be more open minded about gender roles. The fight for equality can often seem daunting and impossible, but through this small but significant way, we can inspire future generations to build a safer, more egalitarian society.
Shaveena Anam works at HerStory Foundation and is co-editor of the blog, Taramon.