11th Parliamentary Election
What we need is a strong electoral system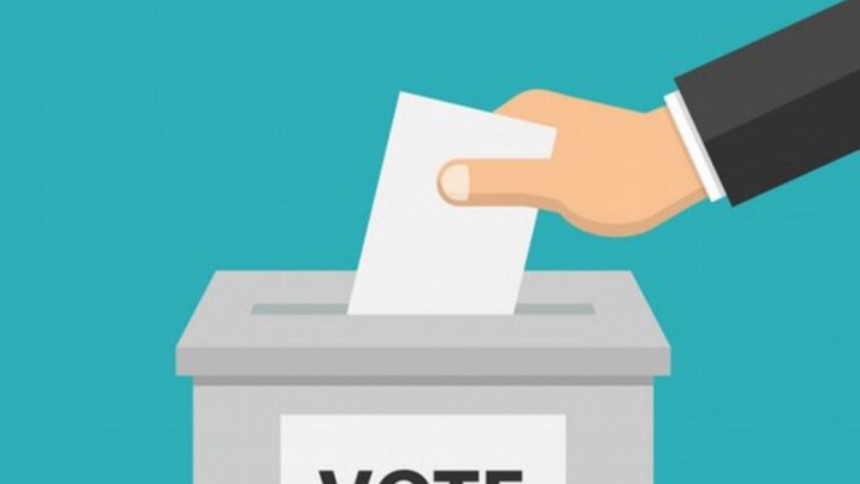 It is the month of December, our victory month, and this is when we remember all the martyrs and the Father of the Nation Bangabandhu Sheikh Mujibur Rahman who fought all his life to establish a democratic, free and just society. The Six Point Movement spearheaded by Bangabandhu included two important issues: (1) economic emancipation and (2) establishment of democracy under universal suffrage. But 47 years later, we are still struggling to put ourselves on the path of democracy which, as I understand, is the underlying spirit of our freedom.
Democracy cannot be established without election of representatives by the electors and election is the process that allows electors to translate their will into desired results using the little paper that we know as the ballot. Therefore, voters or electors are the building block of any democracy. When Churchill talked about the power of the little man (voter) while paying tribute to democracy, he perhaps took it for granted that the little man would be free from intimidation and fear, that they would be free to vote for their candidate and that their vote would be counted fairly.
But that is not the case in some democratic countries such as Bangladesh. We are still struggling to find the methodology that would determine the composition of the government during election time.
Bangladesh has made significant achievements in almost all sectors and continues to make progress in the economic, infrastructure, and health and sanitation sectors. Bangladesh, in the last four decades, has made enviable economic progress with the aspiration to become a developed country by 2041. The country has one of the largest young, educated and high-school educated populations. It has also progressed tremendously in terms of gender equality and fulfilled the MDGs set by the United Nations. The current government has much to its credit and this was also made possible due to the positive contributions of past governments. There is no doubt that Bangladesh has been successful in branding itself as a country that has attained rapid progress.
But the areas where we have not succeeded are good governance and institutionalisation of a methodical electoral process. Bangladesh's electoral process is one that has been occasionally abused. It has strong electoral laws but weak implementation in most cases; thus elections have remained far from "genuine", "free", "fair" and "credible".
Although the country has an independent and legally strong Election Commission (EC), most of the ECs have failed to perform in their role as was expected from this very important institution. Most of the ECs have suffered from a trust deficit which has affected their performance. The EC has not been able to come out of that spell of distrust. Its performance can be judged by looking at the last 10 parliamentary elections, of which only four were considered to be genuine and acceptable both at home and abroad. These four elections were held under the caretaker government. The remaining six did not meet the international standards as they were held under ruling parties. A couple of these elections were highly controversial. Of these, the 2014 election was termed by international comparative political scientists such as Pippa Norris, Professor of Comparative Politics, Kennedy School of Harvard University, as a "failed election" (The Electoral Integrity Project, Pippa Norris et  al). Both the government and opposition political parties were held responsible for that election and the onus was mainly on the opposition party. A major party not taking part in an election has obvious effects in upholding a democracy.
We need to establish a strong political culture and the responsibility rests on the major political parties. They need to set visible democratic norms within their parties and make an effort to select candidates through an "inclusive method" rather than an "elitist method".
Nevertheless there are other critical institutional issues of electoral governance that have to be addressed such as politicisation of the EC. These issues need to be looked into if we want to have free, fair, and credible elections.
Bangladesh can hardly afford another "flawed" or "failed" election which would seriously damage its international image that it has so painstakingly cultivated thus far. What we need is a process that enables "good" elections on a consistent basis so that the "little man" can freely exercise his/her will which is fairly and accurately represented in the results. Repeated "failed" or "flawed" elections will not only tarnish Bangladesh's international image but also give space for "extra-state forces" to rise which may jeopardise the progress we have achieved thus far.
The upcoming election will be a test for the current government as elections, for the first time in our electoral history, are being held with a full cabinet and 350 members of Parliament in place. It's the government that has to prove that an acceptable election can be held under the system. On the other hand, the EC has to prove that it can deliver under whichever government is in place. What needs to be taken note of is that inclusive elections cannot be competitive unless all parties have the opportunity to field contestable candidates.
The nation is eagerly hoping to see an acceptable, free, fair and credible election in the coming weeks, which is an essential element of the Universal Declaration of Human Rights of the UN.
---
M Sakhawat Hussain, PhD, is a former election commissioner of Bangladesh and honorary fellow of South Asian Institute of Policy and Governance, North South University.
---
Follow

The Daily Star Opinion

on Facebook for the latest opinions, commentaries and analyses by experts and professionals.
To contribute your article or letter to The Daily Star Opinion, see our

guidelines for submission

.
---