Cricket is a great teacher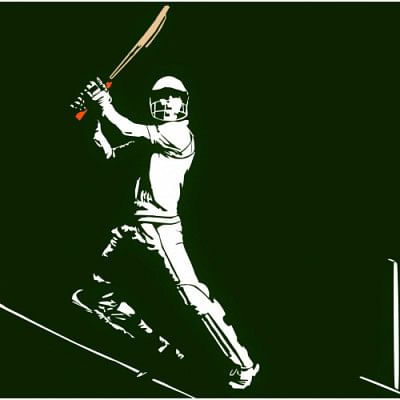 At a British-hosted reception a few days before the finals of the ICC Champions Trophy at the Ovals, Indian cricket captain Virat Kohli said, "People want to see England and India play in the finals." Clearly, it was part of a mind game, rather a tactical ploy directed at the Pakistan-England semi-final knock-out game to cheer the preferred side. You couldn't be cherry-picking a finalist in a highly combative cricket arena. 
The eighth ranking underdog Pakistan in the meanwhile, had bounced back after a humiliating defeat by India in the first encounter. Pakistan coach and South African cricketer Mickey Arthur termed that debacle an "aberration". So the team went on to successively win against Sri Lanka and South Africa to reach the semi-finals against England. England, the host of the tournament, was to go down to an eight-wicket defeat at the hands of Pakistan. A believer in sportsmanship, England didn't consider it an upset but a deserving win by Pakistan. 
Thus, a perfect scene was set for a resurrected Pakistan team and an undefeated Indian side in the tournament with second best ODI ranking for a 'dream' final. But it turned out to be one-sided with India having been outplayed in all departments of the game. A connoisseur of cricket marvelled at the feat on the part of a side with virtually no first class cricketing structure and ten years in a limbo not having hosted any worthwhile international match on its soil.
On the global stage, there are lessons to be learnt. The first one is that there's nothing called invincibility in world cricket. For the good of cricket, you nurture respect for all teams; see how Afghanistan and Ireland are coming up! Besides, the concepts of invincibility and of uncertainty and unpredictability in cricket are mutually exclusive. Secondly, the better side on the day wins. Third, and of cardinal importance, you have to train hard, attain skills painstakingly to fire up between the overs 11 and 40 and strategise for both placid and bouncy wickets to be victorious at the end.
Just as there are competitive, entertaining, commercial and nationalistic sides to cricket, the relational and human aspects to it cannot be lost on cricket managements and authorities. The Hindustan Times carried a story rich in sentiments thus. While Pakistan captain Sarfraz Ahmed's uncle and other relatives living in UP in India congratulated the Pak skipper on their victory, they made clear their loyalty to India adding that all of them supported Team India in the finals.
In Bangladesh, a youngster betting for India on a big sum of money lost the wager. Failing to pay up the winner he reportedly threw his life away before a running train! A tragic end to a surreal cricket passion! 
Given this context, in order to encourage better understanding across South Asia, cricket matches on bilateral and trilateral formats may be arranged among India, Bangladesh, Pakistan, Sri Lanka and Afghanistan. This way cricket can be harnessed for soft diplomacy, better people-to-people cooperation and not insubstantial generation of gate money and advert revenues.
That said, you have to contend with an inevitable task of self-inquiry. What lessons have Team Bangladesh learned from the ICC Champions Trophy?
The number one take in terms of reality check is that we made it to the semi-finals by a freak of nature. If Australia could fill the stipulated 20 overs in batting (they were just short by four overs) under the Duckworth-Lewis method, they would have won knocking us out of the race. So we should be focused on not winning by virtue of rains. However, since it was a godsend, we should have made the most of it—clinching a win from India. Captain Mashrafe laments we shouldn't have let go of the opportunity.
Just set aside all the hype about a strong batting or bowling side because it carries little meaning in the face of long partnerships that are often formed. With New Zealand from 33/4, Shakib and Mahmudullah went on to build a partnership of 224. This helped us snatch a victory from the Black Caps' jaw of defeat. During that partnership and that of 123 runs between Tamim and Mushfiqur against India, their much-touted bowling attacks were blunted, torn into smithereens. So what intrinsic message does it hold? It means simply – without the frills of any sophistry – that if their bowling could be assailed for that long a period in the innings, what stopped our batters to stay the course, go over to the finishing line with their head held high?
In the shorter version of the game including ODIs, a fluent partnership with a pinch hitter thrown in down the order can take away the game from a strong opponent. Just imagine Hardik Pandya's blustery batting (76 from 43 balls) in the finals which may have got hackles up in the Pakistan camp in spite of the insurmountable total it had put on the board.
Just spare a moment on this: We have reached the present stage 20 years after having attained Test status. Most of the high ranking teams we are playing with have been in the game at least for 70 years barring Sri Lanka. But now we are in a race with time as new players are emerging in world cricket. The modernisation of the game requires fast-track development nationally.
The writer is a commentator on current affairs and former Associate Editor, The Daily Star. 

E-mail: [email protected] 
---
Follow

The Daily Star Opinion

on Facebook for the latest opinions, commentaries and analyses by experts and professionals.
To contribute your article or letter to The Daily Star Opinion, see our

guidelines for submission

.
---