How to measure progress in e-governance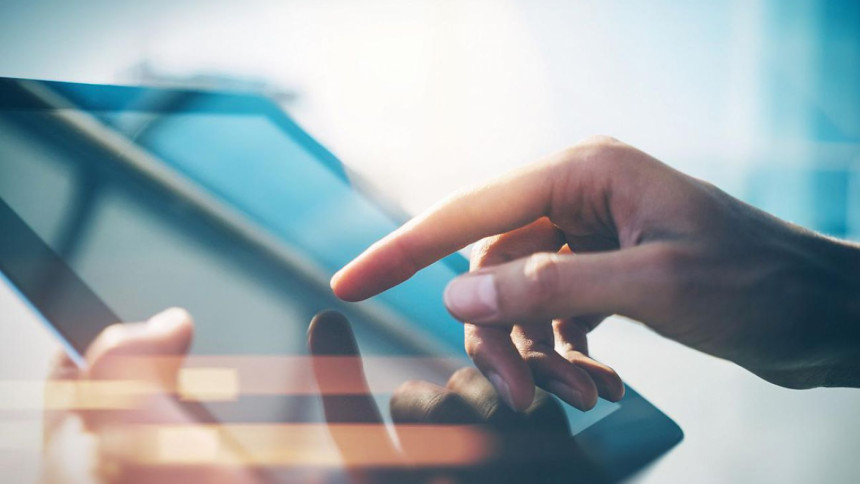 It is customary to assess aspects of the performance of a country using composite indices such as the Ease of Doing Business Index or the Network Readiness Index. For government services, the indicator of choice is the e-Government Development Index (EGDI), published every two years by the UN Department of Economic and Social Affairs.
Partly because of the complexity of the methodology, whereby the weights for different elements change with every iteration, and partly because some governments have begun to game the system, the rankings fluctuate significantly. Nepal, which ranked 150th in 2008, fell as far back as to the 165th spot by 2014. It came in at 117th in the most recent ranking of 2018. Bangladesh's worst performance was in 2012 (150th). Its best performance was in the most recent ranking (115th).
Sri Lanka is still the leader in the region, but barely. After a significant advance in 2014, it is now just two spots ahead of India. Bangladesh has been improving since 2014, advancing 27 spots in 10 years. However, Nepal, which was eight places behind Bangladesh in 2008, was only two spots behind in 2018. 
Absolute scores can increase, but ranks can go down. Ranks can increase, but another country can still overtake because it is doing even better.
Many countries such as those in the comparison set above are primarily focused on making government accessible to citizens on the web. There seems to be a simpler way of assessing the efficacy of these efforts. How many Internet users in a country access government websites? 
According to a recent nationwide sample survey by LIRNEasia of the populations in the 15-65 age group in Bangladesh, Cambodia, India, Nepal, Pakistan and Sri Lanka, 30-31 percent of all Internet users in India and Sri Lanka access government information online, the highest percentage among the six countries. In the low-performing countries as indicated by the UN index, 10-13 percent of Internet users access government information online, except for the anomalous case of Pakistan where 26 percent of Internet users claim to have accessed government information. Except for the Pakistan anomaly, the simple indicator and the complex one tell the same tale.
What is interesting from a policy perspective is why Bangladeshis, who have the means and the ability because they already are Internet users, still do not access government information online. Among those who do not access government websites, 71 percent say they do not know how to. Sixteen percent say they know how to access websites, but do not know where to go. The remainder, 13 percent, say they know how to access the information but see no value in it. 
Almost one in 12 not knowing where to go is quite puzzling because of the existence of the government information portal, www.bangladesh.gov.bd. Convincing the 13 percent that there is real value in government information provided online should not be too difficult. The effort could actually yield larger benefits in terms of improving the quality and usability of the thousands of services currently offered by the government. Reducing the percentage that says they do not know how to access government information is challenging, especially because they already know how to use the Internet.
In contrast, only 42 percent of Sri Lankan Internet users who do not access government services online say they do not know how to. Among the non-users, 30 percent know how, but see no value. Almost the same percentage, 28 percent, have trouble locating government information online. Sri Lanka does not have a government portal like Bangladesh. With some kind of aggregator or portal, that number may be reduced. As in Bangladesh, enhancing the value of online services and convincing the non-users can yield broad benefits.
Most users appear to be in the first stage of e-governance. Very clearly, Bangladesh and its peers have much to do in the e-governance space. Surveys such as those conducted by LIRNEasia provide actionable insights on what to do to increase the number of citizens benefiting from e-government services. This is a much more productive way to improve performance in the e-Government Development Index than the appointment of committees to game the process.
The UN index is available online at https://publicadministration.un.org/egovkb/en-us/Reports/UN-E-Government.... The LIRNEasia findings can be accessed at https://lirneasia.net/2019/05/afteraccess-ict-access-and-use-in-sri-lank....
---
Professor Rohan Samarajiva is chair of the ICT Agency, the apex body for ICT within the government of Sri Lanka, and founding chair of LIRNEasia, a think tank active across emerging economies in South and South East Asia. He served as director general of the Telecommunications Regulatory Commission of Sri Lanka.
---
Follow The Daily Star Opinion on Facebook for the latest opinions, commentaries and analyses by experts and professionals.
To contribute your article or letter to The Daily Star Opinion, see our guidelines for submission.
---