Implementing SDG 2: Abolishing the 'appetite' for hunger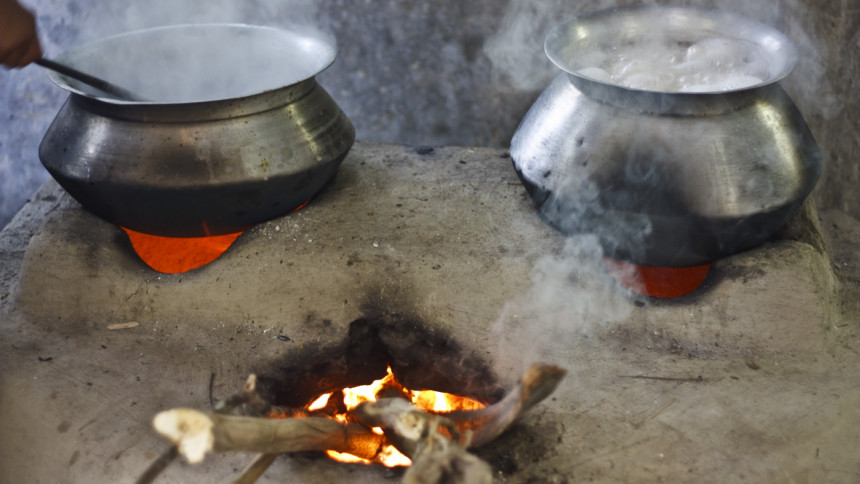 A woman is seen squatting on the ground in front of a large pile of garbage. She is holding a baby whose face appears over her shoulder. While she is busy looking for morsels of food inside the garbage, a group of crows appear around her. The crows have also made their way here in search of food but today, some of them seem astounded to find that they must compete with a destitute woman trying to feed her dying child. This is the scene of a seminal 1943 painting by Zainul Abedin depicting the dire circumstances of the Great Bengal Famine. There was nothing great about the famine though, as an estimated 3 million people died of starvation at that time.  
Three decades after the Great Bengal Famine, Bangladesh faced another famine in 1974. Some estimates suggest that the death toll from this famine was around one million between August 1974 and January 1975, and a further half-million during the remaining months of 1975. In his book "Poverty and Famines", Nobel laureate economist Amartya Sen advocated that neither the Great Bengal Famine of 1943 nor the famine of 1974 in Bangladesh could be adequately explained by the food availability decline hypothesis. Instead, Sen proposed that starvation deaths during the two famines could be better explained by the "entitlement approach". In simple terms, the entitlement approach states that individuals starve during a famine if they do not have the ability to command enough food. In other words, if a person is entitled to a resource bundle which either does not contain enough food or does not contain enough of other commodities that may be exchanged for food, then such a person is at risk of starving during a famine. Thus, starvation may take place during a famine through an entitlement failure that occurs either through a fall in the resource endowment bundles or an unfavourable shift in the exchange entitlements of individuals.
Following Amartya Sen, other later studies have also rejected the view that starvation is a phenomenon whose inception can be traced to a shortage of food. In her book "How the Other Half Dies: The Real Reasons for World Hunger", Susan George asserts that "hunger is not a scourge, but a scandal". She explains that hunger is not a natural problem which is unavoidable, but rather a man-made crisis which can be circumvented, provided that there are sufficient political and economic incentives to do so. However, Susan George argues that instead of incentives for ending hunger, there exists a strong appetite for perpetuating hunger as a powerful tool for political coercion and economic profit. In fact, Bangladesh itself was on the receiving end of such hunger-centred diplomacy during the famine of 1974, when it was compelled to stop its exports of jute to Cuba in order to obtain food aid from the United States. By the time this food aid finally arrived, the worst phase of the famine was already over.       
Over four decades after the famine of 1974, Bangladesh has come a long way in terms of ensuring food security for its enormous population. The country has made decent progress on indicators under the second Sustainable Development Goal (SDG 2): "end hunger, achieve food security and improved nutrition and promote sustainable agriculture". According to the Food and Agriculture Organisation of the United Nations (FAO), hunger, as measured by the share of undernourished population, fell from 20.8 percent in 2000 to 16.3 percent in 2007. However, there was a rise in hunger in the subsequent few years which led to the share of undernourished population reaching 17 percent in 2012. One reason behind the sudden rise in hunger could be the widespread flooding that occurred in 2007, which caused serious damage to crops. However, this disconcerting trend did not persist for long as the share of undernourished population declined to 15.2 percent in 2016. Nonetheless, having 15.2 percent of the population undernourished is a matter of serious concern for Bangladesh, since it represents more than 25 million people.
According to the Bangladesh Demographic and Health Survey 2014, the shares of stunted, wasted and underweight children under the age of 5 years were 36 percent, 14 percent and 33 percent respectively. Therefore, further improvement in children's health status is required if Bangladesh is to achieve the government's target of having a maximum of 25 percent stunting and 12 percent wasting among children aged under 5 years by 2020. Research has shown that undernourishment costs the Bangladesh economy more than USD 1 billion in lost productivity per year.    
Today, it is generally acknowledged that there is enough food for all of us. Unfortunately, hunger and malnutrition continue to plague humankind. To make things worse, it is always the most vulnerable of people who go hungry. Availability, access, affordability and adequacy of nutritious food supplies remain as challenges that must be tackled urgently. Particular policy emphasis is needed to guarantee proper nourishment during the first 1,000 days of a child's life.  It is also critical that policies aimed at achieving SDG 2 adopt a dual-pronged approach of addressing both hunger and nutrition. Otherwise, it will become difficult to achieve SDG 2 by 2030 and to make sure that no one is left behind. 
Syed Yusuf Saadat is a Senior Research Associate at Centre for Policy Dialogue.