Abrar's murder has opened Chhatra League's Pandora's box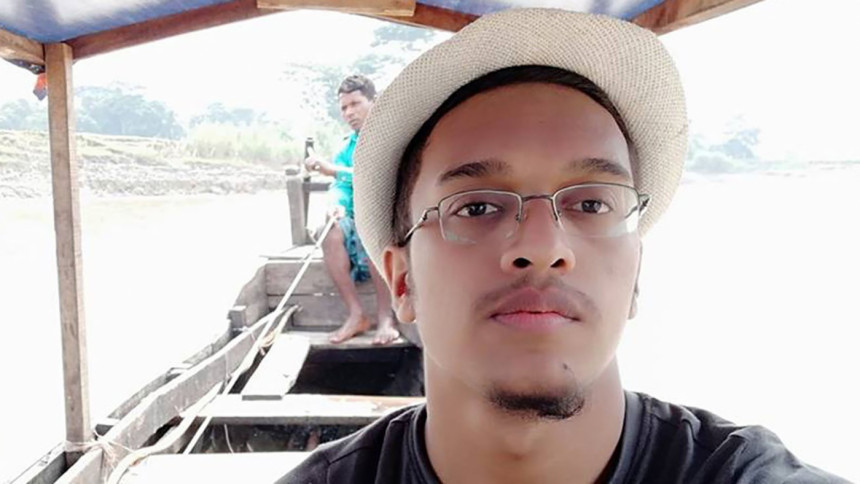 It is a common belief that only meritorious, above-average students can get into a university like Buet. It's no joke when amongst thousands of applicants, only a handful are selected. Abrar Fahad, a second-year student of the university, was, according to his family and associates, one of those promising students who would probably have done remarkable things had his life not been so brutally cut short. Shockingly, his assailants, too, are all Buet students—supposed to be part of the elite group of the smartest and the brightest as this institution's student body is considered. Less shocking is the fact that all those so far arrested are leaders and activists of the Buet unit of Bangladesh Chhatra League (BCL). So why is this not surprising?
You don't even have to be an ordinary student of a public university to know how things work in these campuses. For decades, the public universities and colleges have allowed a strange culture to flourish in the residential halls. Depending on the party in power, members of the student units of the ruling party, aptly called "cadres", will always have "control" over the residential halls. "Control" does not merely mean getting the best room for themselves and their lackeys, it also means maintaining a reign of terror so that regular students are always "kept in line" regarding who they must pay allegiance to. Thus there is a shadow administration within the university administration consisting of the student cadres who will control everything—from who will get the contract for constructing dormitories to who can stay in them.
With 10 years of Awami League rule, it is only part of this unwritten law that Chhatra League would rule the university campuses. The gruesome death of Abrar, a bright student of electrical and electronic engineering, is a reminder of the level of lawlessness that years of overindulgence of Chhatra League by their parent body have resulted in. Dhaka Medical College Hospital autopsy reports have confirmed that Abrar died of internal bleeding and excessive pain caused by merciless beating with blunt objects like cricket stumps and bamboo sticks. Can you imagine how his parents felt when they learnt of how much pain their son had to endure before he lost his fight with death? A son they were so proud of, for always being a meritorious student, a quiet young man everyone liked. A son who had come home during a break along with his younger brother, and who had decided to go back to his university a few days earlier than planned to get a head start on his studies. A son who talked on the phone with his mother a few times while on the bus back to Dhaka and who let her know that he had "reached safely".
How ironic that he thought he was safe. How could he have possibly known that an innocuous Facebook post regarding his concerns about his country's welfare would provoke the wrath of Chhatra League members to assault him so ruthlessly? His post was critical about Bangladesh's recent agreement with India that would allow India to withdraw water from Feni River. He also stated three historical examples in which Bangladesh failed to make any headway with its neighbour regarding use of port, water sharing and export of energy resources. When was expressing one's views on bilateral agreements enough reason to be killed? According to news reports, after returning from his village home, Abrar was called to Room 2011 by third-year Chhatra League members for "interrogation" under the pretext that he might be a "Shibir activist". So why would merely being a Shibir member (which Abrar was not) come with a death sentence? Why did they think they had the right to mercilessly beat a young man until he was dead—just for expressing views they did not like? Most importantly, why did they think they could get away with such a coldblooded murder that many of the victim's fellow students were very much aware of?
Such questions bring us back to square one: the culture of thuggery in the name of student politics that has prevailed for years on end. It is no use saying that these are just "a few bad apples" giving the entire organisation a bad name. Please. Do not insult our intelligence anymore. The excesses of Chhatra League members have been all over the news for many years now. According to Prothom Alo, from 2009 to 2014, 39 members of BCL have been killed due to infighting between factions. Within this timeframe, 15 other men from other organisations have been killed at the hands of Chhatra League men.
But even without these grisly statistics, can we ever forget the horrifying, gory killing, captured on video, of Biswajeet Das by Chhatra League members in 2012 who had "mistook" him for a Shibir member? Can we ignore the allegations of Chhatra League cadres swooping on students during the anti-quota and road safety movements? Are we supposed to pretend that these things did not happen?
Abrar's murder inside a room (known as the torture room) of a residential hall of the most prestigious educational institute of the country, is bringing a wave of protests from students, teachers, the ordinary people of this country. It has revealed the failure of university authorities in public universities to ensure the safety and security of the majority of its students. It has made it obvious that the university authorities have looked the other way while student cadres have taken over the dormitories, turned rooms into unofficial "interrogation and torture" cells and basically created an environment of terror and powerlessness among the ordinary students. But most of all, it has made it obvious that these goons have a sense of infallibility because of the indulgence bestowed upon them by their parent organisation. Call it indulgence, call it fostering or call it political expediency, it is about time the Awami League abandoned all that and curbed the unbridled power enjoyed by its student body and held those involved in criminality accountable under law.
Awami League General Secretary Obaidul Quader has stated: "You can't just beat someone to death for having a different opinion. Whoever is the criminal, the law will take its own course." We would really like to believe in the sincerity of these words. As citizens of this country, we expect that every single individual involved in Abrar's murder, not just be arrested but be given exemplary punishment for the ruthless, cold blooded slaughter of this bright young man. But just meting out punishment to Abrar's killers is not enough. In the spirit of the corruption drive against errant Jubo League leaders, the government should now focus on freeing the campuses of thugs and killers who believe they have unlimited protection from their parent party. We refuse to live in constant fear that our children may be murdered inside the campus for speaking their mind—the whole point of the university experience.
Aasha Mehreen Amin is Senior Deputy Editor, Editorial and Opinion, The Daily Star.