Buet students decide to return to classes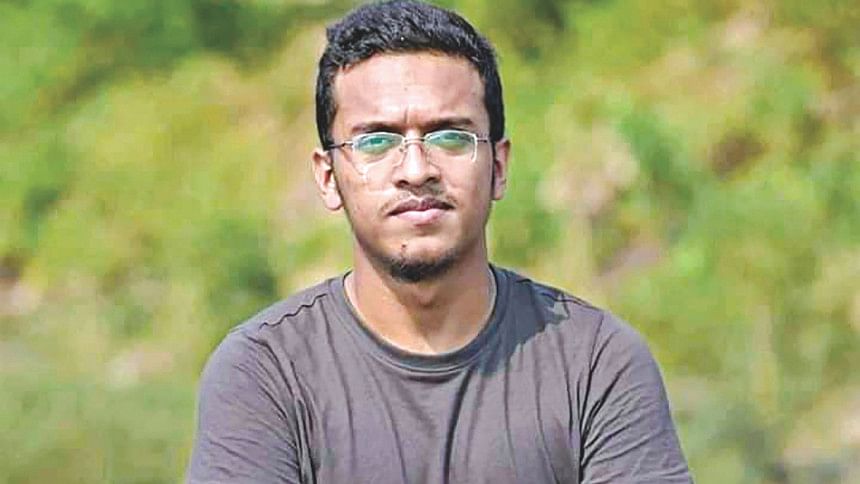 The agitating Buet students today announced to return to classes as the university authority met their three-point demand including expulsion of its 26 students for their alleged involvement in Abrar Fahad murder case.
"Buet authorities accepted our three-point demand within stipulated time and thus we are announcing conclusion of our movement," Mahmudur Rahman Sayam, spokesperson of the student, came up with the announcement at a press conference on the Shaheed Minar premise of the university this afternoon.
Abrar, a second-year student of Electrical and Electronic Engineering department, was beaten to death by a group of Chattra League men at the university's Sher-e-Bangla Hall between the night of October 6 and early hours of October 7.
The incident triggered a firestorm of protests on campuses across the country. Many took to social media to demand justice for Abrar.
Protesting the murder, the students of Bangladesh University of Engineers' and Technology have been demonstrating since October 8 with 16-point demands including expulsion of all the accused of the sensational murder.
The agitating students later merged their demands into three points and announced that they would resume their academic activities if the demands are met.
The two other demands are punishment of the students involved in previous cases of ragging; and enacting rules that prohibit ragging and organisation-based politics on the university campus.
On November 26, Buet authorities expelled its 26 students for their alleged involvement in Abrar Fahad murder case. Of the 26 students, police have already pressed charges against 25 students in the murder case.
The Board of Residence and Discipline of Buet took the decision based on a report submitted by a committee formed to investigate the killing incident of Abrar Fahad.
The authorities also gave different terms of punishment to six more students for breaching the university discipline, the release said.
On November 28, Buet authorities also suspended nine other students for their involvement in ragging at Suhrawardy and Ahsan Ullah halls.
The Board of Residence and Discipline also suspended 21 other students from their respective dormitories for different periods on the same grounds and alerted them for the future.
On December 3, Buet authorities decided that they will expel students if he or she is found involved in ragging that leads to death, serious "bodily harm", any form of disability, permanent mental imbalance or trauma, and disruption of academic life of any fellow student.
The university law officer will also file a case in such a situation following due procedures, says a notice issued by Bangladesh University of Engineering and Technology.
The notice added that the authorities could impose fine, suspend or expel any student if his or her involvement in political activities was found.