Moving away from coal isn't easy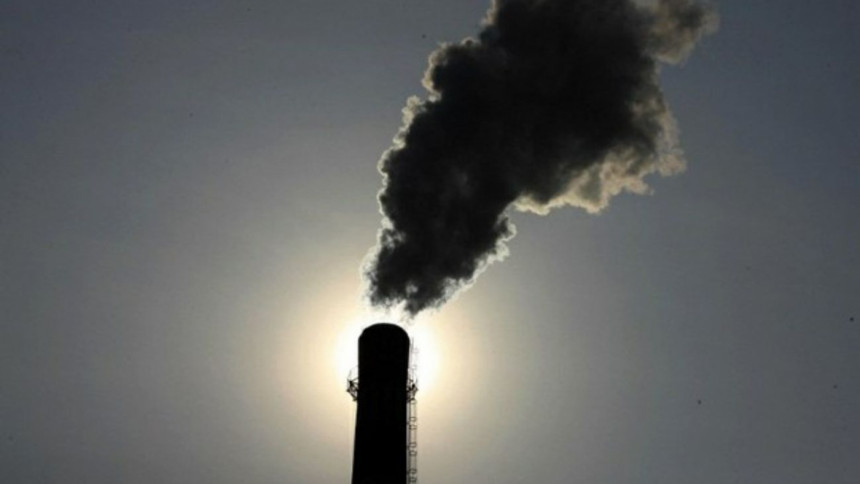 Environm-entalists will disagree, but dependence on coal for energy is increasing, not decreasing in Asia. Back in the late '40s, climate change hadn't set in and economic realities dictated establishment of an industrial base at the cost of the environment in countries like China and India—major consumers of coal for energy.
Today, China is the undisputed leader in the race to finding alternative and clean energy sources. The fallout of a heavily coal-dependent energy mix has reached a stage which has forced the Chinese government to invest heavily in greener technologies. According to a report in The Financial Times recently, "The old growth model based on manufacturing exports lifted millions of Chinese out of poverty and made China an economic superpower. But it also brought challenges including a coal-dominated energy mix that was damaging to people's health. Some recent estimates put the cost of damage to health from poor air quality, much of which is associated with burning fossil fuels, at around 10 percent of China's GDP." Experts estimate that China is on track to "exceed its target of a 40-45 percent reduction in carbon intensity from 2005 levels by 2020 and the reduction could be as high as 50 percent."
While China has made "green-growth" (and the way it is financed) a priority area, significant challenges remain. In 2017 global coal consumption amounted to 3,731.5 Mtoe (Million tons of oil equivalent); China is the main coal consumer with 1,892.6 Mtoe or 51 percent of total consumption (source: BP Statistical Review of World Energy, 2018). While China continues to aggressively invest in renewables (investments projected to reach USD 360 billion by 2020), the country's coal installed capacity will only reach its peak in 2025. Yes, renewable technology costs have gone down and this downward spiral is expected to continue, but they still remain much more expensive than coal. While China, like Bangladesh, will continue to subsidise the actual cost of energy for industry, its industry remains heavily dependent on coal. The coal infrastructure is well developed and the shift to renewables will require new infrastructure to be built. All this entails expenditure and time. And although China has been forced to shut down its older coal-fired plants due to health issues and damage to environment and the banning of coal-fired heating systems in residential areas—these moves have led to higher unemployment and no viable alternatives to rural communities to warm their homes during the cold winter nights. These are, however, short-term problems that will be overcome as power from renewables become available. Today, China is taking giant leaps in renewable technology. This feat was made possible because it based its initial industrialisation model on coal. Rapid industrialisation using cheap energy couldn't have come from any other source. And that is true of every major industrialised country in the world.
Moving closer to home, the same rules apply to India. When it gained independence in 1947, policymakers set on a path to industrialisation that was coal-centric. And although the Modi government has initiated a clean-energy campaign, the country remains the second-largest consumer of coal (after China) having consumed 424 Mtoe, or, 11 percent of global coal consumption in 2017. According to a report in The Economist published on August 2, 2018 "no country is likely to contribute more to the growth in energy demand over the next two decades than India, says International Energy Agency (IEA), a global forecaster. When India submitted plans for climate-change actions at the Paris summit, it predicted that its electricity demand would triple between 2012 and 2030. If coal meets much of the growing appetite for power, as the IEA expects it will, no country will contribute more to the rise in carbon emissions."
Yes, India also has plans to generate electricity from renewables. The aim is to install 175 gigawatts (GW) of renewable capacity by 2022. With the sharp downturn in renewables like wind and solar, it may be possible to generate electricity from solar and wind at Rs 3.00 per kilowatt hour (according to The Economist). For India too, the move to renewable technology is dictated by environmental concerns.
So why isn't it happening faster? Coal has been the undisputed leader for more than six decades and it's not just about being cheap. It has much to do with the economic benefits it bestows to the millions of people living around coal mines. For instance, Rohit Chandra (political scientist) is writing a book on India's coal industry. According to him, around 10-15 million people benefit indirectly from the coal business. Development of the coal industry in India's eastern states have helped develop infrastructure like roads, homes and water, a job which local governments have failed to do and coal (dirty and all) provides a big source of revenue for state governments in the more backward states.
The multi-billion dollars industry is not going to roll over and play dead in India. China is in a better situation as it is a one-party state and can ramrod policies through, but the situation is somewhat different for India. Renewables—with all its technological advancements has not advanced to the stage where it can provide massive amounts of power, reliably and on the cheap when compared to coal. And what of the expenditure to upgrade electricity grids to integrate power from solar and wind farms? Who is going to pay for that?
What is certain of course is that while there is consensus that coal-dependence must go, neither India nor China are at a stage where they can move away from it. Rather, as data suggests (The Economist), India is gearing up to increase coal production from 560 million tonnes in 2017 to 1 billion tonnes by 2020. Indeed, the government target for national production is between 1.3bn-1.9bn tonnes by 2030. Until the cost of generating power in India falls below Rs 2.00 per kilowatt hour (that's approximately the cost of producing power using coal), we will probably not see massive adoption of solar in India. Renewables are good but costly. Moreover, not all countries can switch to unlimited renewable energy use (like Bangladesh cannot generate hydro, geothermal, wind energy). Solar energy generation will also be limited as we do not have plenty of free land to harness solar energy to convert into electric power.
Energy experts believe that billions of dollars will continue to be invested into renewable power technology because climate change is a fact of life. We do need to move to cleaner technologies if we wish to continue our way of life. But it is not going to happen for some years yet because of technology and cost barriers. For Bangladeshi policymakers who have earmarked a substantial chunk of future power to be generated from coal, we need to think about what sort of regulatory frameworks we need in place (which will be strictly enforced and not be pieces of legislature gathering dust on some bookshelf) to govern pollution. The government should seek technical assistance from countries that have invested in and have experience dealing with clean coal technology so that all of our future coal plants are efficient and less polluting. Lastly, we need to rethink about the way we are going about setting up solar plants that are not necessarily as efficient as they need to be in a land-scarce country.
---
Syed Mansur Hashim is Assistant Editor, The Daily Star.
---
Follow

The Daily Star Opinion

on Facebook for the latest opinions, commentaries and analyses by experts and professionals.
To contribute your article or letter to The Daily Star Opinion, see our

guidelines for submission

.
---