'Don't you dare name any names'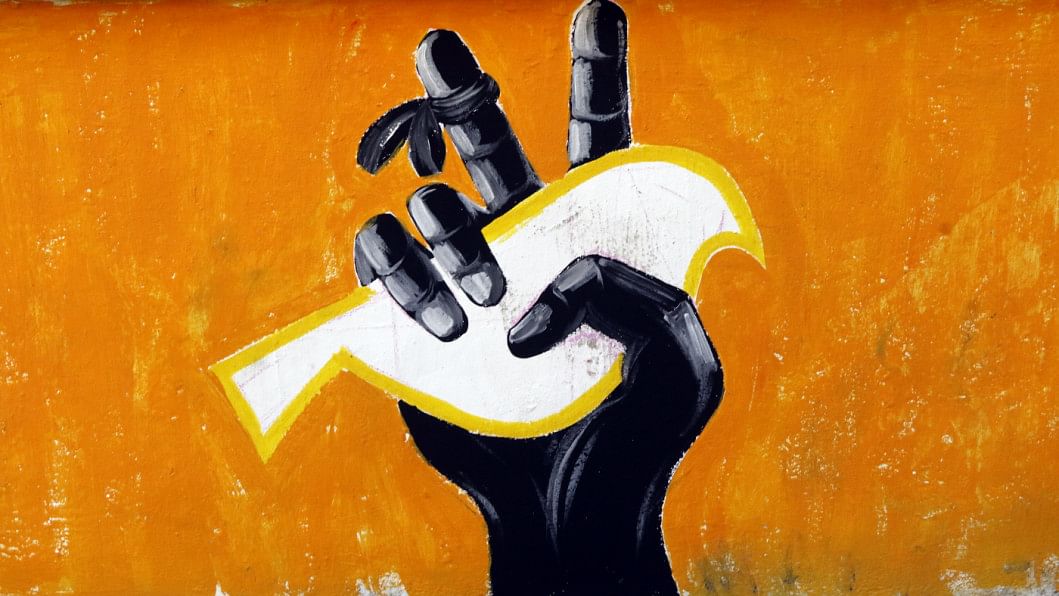 He was rudely awakened at four in the morning. Dragged to a "torture room" on the second floor of his dormitory, he saw two others in the room, already beaten up. Now there were four of them, and 15-20 others waiting to torture them.
Soon enough, they attacked the four with stumps, pipes, and sticks, beating them mercilessly. All four were severely wounded. One of the injured fell ill, and was urgently taken to the emergency ward. Once he received the treatment he needed, they took him back to his room.
No, this is not the description of something happening at a concentration camp. The incident narrated above took place at a residential dormitory of a renowned medical college in Bangladesh – a premium institution where meritorious students come from all over the country to compete for a place every year.
This incident happened at Chattogram Medical College (CMC), to four of its students, over two days last week. Two of them are admitted at the intensive care unit (ICU) at the moment.
The four students in question are allegedly members of Islami Chhatra Shibir. Those who tortured them belong to Bangladesh Chhatra League (BCL), student wing of the ruling party.
This incident painfully echoes what happened to another student at another renowned educational institution in the country more than three years ago. Abrar Fahad, a student of Bangladesh University of Engineering and Technology (Buet), was similarly taken to a "torture room" in his dormitory and brutally beaten up – so much so that he died from his injuries. The only difference between these two incidents is that none of the CMC students have died from the torture – yet.
We live in such a country these days that incidents like these only cause a slight uproar in the media. That media uproar at times spills over to different segments of society. In the face of such reactions, the government acts as though such an incident is first of its kind in the country, and steps are taken to bring the perpetrators to book. In some cases, the BCL leadership hurriedly kicks their accused members out, in others, they stand beside them.
Abrar's murder in 2019 sparked a massive uproar across the country. But since these four CMC students are still alive, we are not seeing much of a reaction. Chances are all four will make full recovery, and life will go on. As if what happened to them is not out of the ordinary. As if it is just a mistake that some BCL members made.
Police say they heard these students might have been tortured, but they don't know who did it. The CMC authorities gave a similar statement at first, but now they have formed a probe committee to look into the incident.
It is better not to comment on the proceedings of such probe committees in Bangladesh.
Abrar Fahad was also accused of being a "Shibir" activist.
The same allegation was raised against these four CMC students, based on the fact that they taught classes at Retina medical admission coaching centre, and Retina is controlled by Shibir.
Now, none of the Shibir-controlled establishments are illegal in Bangladesh – their operations are running without any hassle. If someone works at such an establishment, can they be labelled as a Shibir activist? Does that allow BCL men to torture them?
Many leaders of the Awami League, BCL's parent organisation, have participated in talk shows organised by Diganta TV, which is owned by Jamaat-e-Islami. Did doing so turned those Awami League leaders into Jamaat followers? When the Islami Bank was still under Jamaat's control, many people associated with the ruling party took loans from the bank. Did they all become "Jamaati"?
A more fundamental question is: even if those four CMC students are affiliated with Shibir, is the BCL supposed to deal with them with such violence? Who gave BCL the authority – the medical college administration, the law enforcement, the home ministry, or the government?
We don't have the answer.
Chhatra League has every right to oppose Chhatra Shibir's political activities. Said opposition can also lead to conflicts sometimes – this is not anything unusual.
But does that allow the right to brutally torture someone – that, too, merely on suspicion of Shibir links? Does the BCL have that right?
Unfortunately, BCL members have started believing that they do have that right.
It needs mentioning that at the CMC, a bloody clash took place between two factions of Chhatra League on October 30, 2021. One of those factions were followers of Deputy Education Minister Mohibul Hasan Chowdhury (Nowfel), and the other were followers of former Chattogram Mayor AJM Nasir Uddin. A student named Akib was severely injured in that clash, his skull bashed in. Hopefully, we haven't completely forgotten that incident.
After that incident, it was announced that BCL's political activities would be shut down at the CMC. However, BCL leaders and activists continued their business as usual. The torture of those four students was led by BCL leader Avijit Das, who heads the faction that follows Deputy Education Minister Nowfel, as per media reports. Das told reporters that those four students were Shibir activists, and that is why they were "questioned," not tortured.
Just think about it. A mere "questioning" sent two of those students to the ICU. The ordeal didn't end there. BCL leaders and activists forcibly entered the ICU and threatened the two ailing students. They said, "You are comfortable here [in the ICU]. We didn't beat you much, and yet you are creating drama out of it. Don't you dare name any names" (Ajker Potrika, February 12, 2023).
It is as if the general students' fate has been sealed: they must endure BCL torture in order to continue with their studies. And keep counting days till their degree work is over, seeking divine protection. This is now the scenario of BCL-controlled educational institutes.
University administrations, law enforcement agencies – all are patrons of Chhatra League. There is no one out there who can keep them from criminal acts, nor to punish them when they do indulge in such acts.
Translated by Mohammed Ishtiaque Khan.
Golam Mortoza is editor of The Daily Star Bangla.