Making online education effective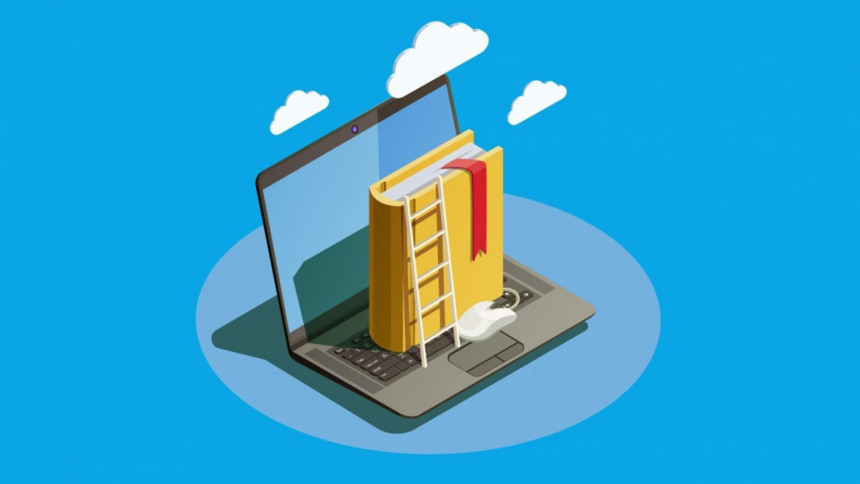 During the ongoing corona-virus pandemic educational institutions all over the world have introduced online medium for imparting lessons to students. Indeed, classroom lessons in many advanced countries had become technology dependent even before the pandemic. Now it is no longer a choice but a necessity if students are to be taught.  
Several schools, colleges and universities in Bangladesh have also adopted this method so that students do not miss out on learning during the current situation. Various virtual platforms are being used for lessons and exams. Both private and public institutions have introduced this mechanism of teaching. Indeed, since the middle of March this year, the government has initiated distance learning through television. Various government ministries and departments such as the Ministry of Education, the Ministry of Primary and Mass Education, the Ministry of Information Technology and access to information of the ICT division of the government, have taken active measures to provide education to students during the corona crisis.
The importance of keeping students engaged in education throughout this period is a laudable task. However, how this system is functioning, who can access this facility, what quality of education are being provided and how this can be improved are issues that need to be looked at carefully.
The issue of infrastructure comes first. Online education is not accessible to all. Majority of the schools and colleges in the rural areas do not have facilities for technology-based education. Many students do not have laptops. Besides, internet connections and speed in rural areas are poor and slow. Even in the urban areas the quality of internet connection is not good.
Unfortunately, imposition of additional Value Added Tax (VAT) on internet use in the budget for fiscal year (FY) 2021 has been a contradictory measure taken by the government. Such VAT has been imposed on the bandwidth price both at the wholesale and retail levels.As a result, monthly internet payment for students will increase from Tk 1,000 to about Tk 1,400. This is a big jump for students from poor and low-income families during the coronavirus crisis. Parents will feel this is a burden and may think of withdrawing their children from education. As it is, economic hardship during this crisis will force poor families to send their children for income earning activities. One does not know whether and when they will be able to return to classrooms. Thus, the risk of child labour may increase. For girl children, the situation is even worse. Parents are marrying off their daughters who are below the age of marriage as they cannot bear daily expenses and feel girls are additional burden. This is also going to have impact on the health of these girls since they will now be having children at a very young age.
Indeed, like many other sectors the achievement of the education sector made over the past decades is at risk of being reversed. During the past decades, Bangladesh has achieved near-universal access to primary education. Gender gap in access to primary and secondary education has been reduced. About 14 percent of secondary level students is in the vocational track. Students' participation in education is being supported by expanding stipend scheme and free textbooks. Student-teacher ratio has improved, teachers' salaries have increased, student assessment reforms have been undertaken and school facilities have improved.
Thus, many deficiencies that characterised the education system of Bangladesh in the past decades have been reduced to a large extent. However, to fulfil the national development vision and to become a developed country by 2041, the current level of achievement is not enough. Shortcomings in several areas have to be removed. Higher resource availability and its use, quality education for all and improved governance in the education system are still unfinished agendas which may reverse the achievements made so far. Therefore, consolidation of the current initiatives, and ensuring consistency and alignment of education-related commitments with national priorities are essential to achieve the aspiration of building capable human resources for the future.
In the medium-term, the allocation for public education budget should be raised to at least 4 percent, and eventually to 6 percent of the gross domestic product (GDP), and at least to 20 percent of the national budget. Stagnation in public fund allocation for education in recent years is a worry. Actual expenditure on education as a share of GDP remained somewhat stagnant, hovering around the 2 percent mark. This is lower than what is targeted in the national Seventh Five-Year Plan (7FYP), and also below the standards set for Education 2030 Framework for Action of the United Nations Educational, Scientific and Cultural Organization (UNESCO). The Education 2030 Framework for Action advises to allocate 4-6 percent of GDP and 15-20 percent of total public expenditure for the education sector. Though total allocation has been increasing as the size of the budget is also increasing, the share of education expenditure compared to the total budget expenditure has not increased much over time. In the budget for FY2021, education budget as a share of total budget has decreased to 11.7 percent from 14 percent in FY2010. As a share of GDP, education budget has decreased to 2.09 percent in FY2021 compared 2.12 percent in the revised budget of FY2020. Even with such low allocation, the utilisation rate of the education budget, especially development expenditure, is low and has been decreasing over the years, except for certain years, such as FY2019.
Education objectives have to be aligned with national plans. There is no specific universalisation plan for education beyond grade five in Bangladesh. Measures are needed to reconcile global target of universal full secondary education by 2030, with national targets for grades eight, ten and twelve. The need for improved education governance has always been felt by education experts. A permanent statutory National Education Commission can be a mechanism for guiding the sector, exercising oversight, monitoring progress and assessing the impact of reforms in education governance and management.
The quality of teachers is another critical area for achieving the education objectives. The profession is yet to be looked at as a respected one. An overall transformation is needed for the teaching profession to make it prestigious and effective. A separate National Teaching Service Corps can be created with better remuneration package which will attract qualified and young graduates. The online lessons provided through digital platforms during the corona pandemic have also shown the ill-preparedness of teachers. Many are averse to technology and many have no experience.
The ongoing corona crisis underscores the need for change in the method of teaching at educational institutions. In order to adapt the new normal, the education sector has to be redesigned. Instead of following the path of providing certificates through traditional education system, the new realities have to be taken into consideration and contextualised within the plans and strategies of the education sector. This is essential for making quality education inclusive and equitable, particularly when it is becoming more technology dependent.
Dr Fahmida Khatun is the Executive Director at the Centre for Policy Dialogue.