Install fire-escape facilities in every building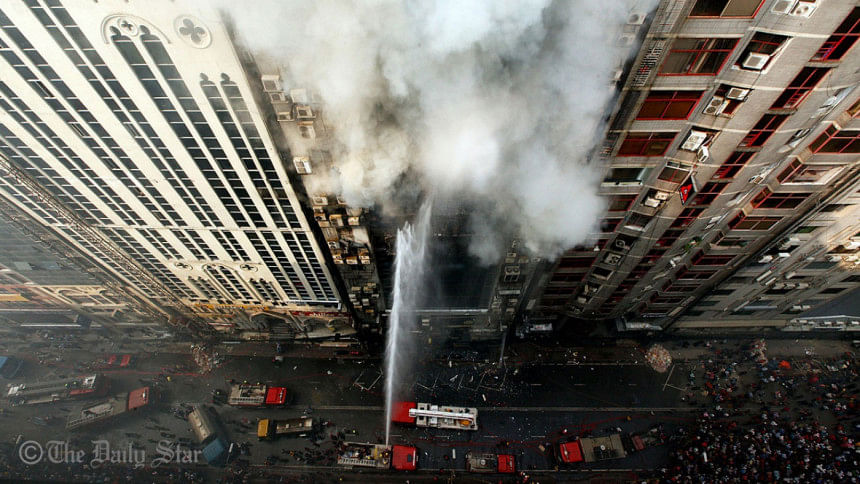 A few months ago, there was a fire in a high-rise building in Dhaka's Gulshan area. TV channels showed many people stranded on their balconies, screaming for help. To his horror, a friend of mine saw his family on the 11th floor, passing agonising moments. They were eventually rescued and brought down to a safe place after four hours.
And then, the other day, I saw some people climbing down a rope to escape from a fire in their building.
In high-rise buildings, there should be fire-proof steel staircases for people to safely evacuate. Fire escape staircases exist in many buildings, but this should be the norm. Additionally, a flexible ladder made with fire-proof materials should be installed in every flat, and residents should also be trained on how to escape in case of a fire.
In every flat, a specific fire-proof room can be built with ventilation for fresh air. In case of fire, residents can take shelter in that room and stay there till the fire is extinguished.
These would be much better than just throwing a rope to helpless people.
Nurul Ghani Chaudhury
London, UK