Missing – Privacy, Reality, Truth and Art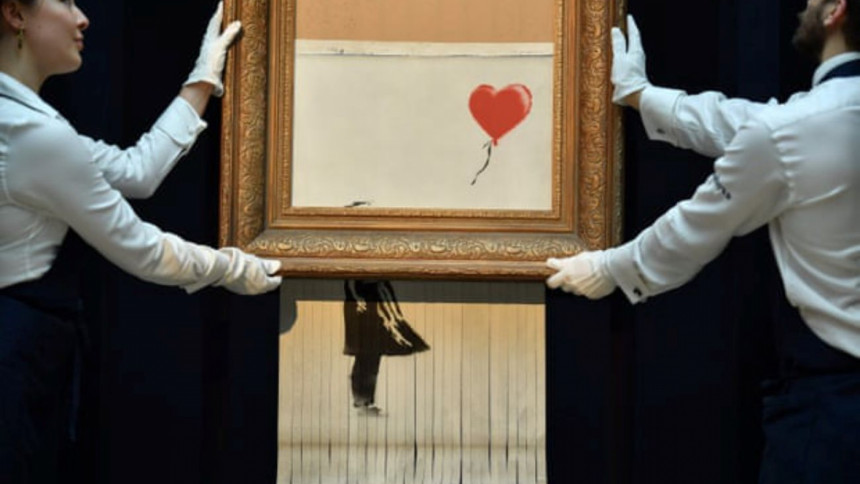 Your columnist was in a private conversation with her daughter stressing on the need of a new oven. Suddenly her digital assistant Alexa, Amazon's amazing gift to mankind, lit up in blue with its latest offers and volunteered, "Do you want to buy one for now?" following up with information about Amazon being ready to ship it to any preferred destination within the next two days. There we go… While we may hope to derive extreme benefits from the convenience of a digitally connected world, our private worlds are becoming increasingly vulnerable. While we may remotely be able to switch our lights on and off, command the water pump to operate and remotely watch our homes in our small digital gadgets from a million miles away, while we use Alexa to connect kits and empower our homes and offices to be super connected and controlled, we are missing Privacy …
Sleepless at night, what is digitally calming is a scene from the ocean, which one could try and imagine, standing "virtually" on the cliffs of Northern California, listening to the sound of the waves, watching the coastline. This is one of the experiences that is being offered by one international newspaper's AR/VR section (Augmented Reality/Virtual Reality). It's such a tempting, mind-boggling experience that even your columnist has ended up aligning her mobile device to the bed in a way so that the three-dimensional reality can be experienced right from where she is, just by picking up her phone or iPad. Four of the best Olympian athletes suddenly stand suspended over a bed in mid-air; David Bowie in his 1973 costume, "Tokyo Pop Jumpsuit" designed by Japanese designer Kansai Yamamoto, suddenly pops up alive right next to where one is …
And these hyper real experiences happen while we allow the Virtual to override the Real at a great cost of missing out on Reality …
There was a time when many of us were part of a fun book exercise for children, "Where's Wally", where from double-paged illustrations of people one had to find the main character, dressed in red and white. Wally, also known as Waldo in many countries, was always hiding. Much to the satisfaction of the readers, Wally was always found. And yet, much to the dissatisfaction of real-life adults, we continuously miss real-life humans from amongst us who disappear and are either discovered under special circumstances or are never to be found again. Thanks to the illiberal regimes all over the world, many accept that the missing will never return and the narrative around the missed mostly ends up being hastily written with ambiguity and haze.
Chinese actress Fan Bingbing had been missing for almost three months. The actress who once boasted of being her own "wealthy family", with an income of USD 44 million, was suddenly "missing."And then she had suddenly reappeared, admitting of being fined for tax evasion. Alas! The star who once walked the international red carpets with confidence, was apparently more vulnerable because of her gender. Fan finally accepted her moral blame when she shared in social media, "I have failed the country."
The president of the Interpol went missing for a few days as well. Last September, the Chinese chief, Meng Hongwei, had gone to visit China and was reported "missing" by his wife. Apparently Meng was whisked away for questioning by the disciplinary authorities, moments after he had landed in China. As for China, its anti-corruption drive is a part of wanting to subscribe to international norms and thus Meng was eventually and officially shown as detained, following which Meng officially quit his official position. Meanwhile, Interpol's secretary general Jurgen Stock demanded an official "clarification" from China.
Much to the shock of the world, the case of Jamal Khashoggi, a journalist and a critic of the Saudi government, is steeped in confusion. Khashoggi went missing around the time he entered the Saudi consulate to prepare his papers to marry his fiancée. Turkish police have concluded that Khashoggi was killed within the consulate and his body was possibly removed from the building in pieces. Riyadh has denied it. In the meantime, the world and its relations with Saudi Arabia continue to be severely affected. Many companies cancelled their travel plans to Riyadh to attend the kingdom's Future Investment Summit, while in response, Saudi Arabia has been banking on its oil supply antics and has been contributing to the rise in oil prices. The update this minute is of Riyadh considering declaring Khashoggi being killed by "rogue killers" during an investigation gone wrong. The reference to "rogue killers" was shared by Trump, perhaps in a bid to avoid an oily disaster before the mid-terms …
The strangest is when we miss Truth. At a time when dissidence is punished with dangerous brutality (Khashoggi), when wars against countries are fought without adequate proof (Iraq), when campaigns are launched based on false statistics (Brexit), the challenge of defining Truth becomes a hard reality.
The strangest is when the lines are blurred between the truth and the false. The worst is when we can't tell the difference between the real and the absurd. That is possibly when a reference to an artistic subversive work becomes relevant …
Bristol-born graffiti artist Banksy, despite being famous, has never officially revealed his own identity. A few years ago, he had surfaced with an artwork with the title: "I Can't Believe You Morons Actually Buy This Shit." And now a few days back, a Banksy piece "Girl With Balloon" just went "missing" from the canvas at Sotheby's in London after being sold for over one million pounds. Right after the sale had concluded, the canvas was shredded by a device that was hidden within the base of the frame. This was Banksy's prank at its best.
In the Age of the Missing, where we are constantly trading Privacy, Reality and Truth for ruthless conveniences and murderous gains, maybe Art can finally imitate Life and maybe once and for all, we could all risk being Banksy-ed?
---
Dr Rubana Huq is the managing director of Mohammadi Group. Her Twitter handle is @Rubanah.
---
Follow

The Daily Star Opinion

on Facebook for the latest opinions, commentaries and analyses by experts and professionals.
To contribute your article or letter to The Daily Star Opinion, see our

guidelines for submission

.
---