A measure of our society
The promises that the state does not keep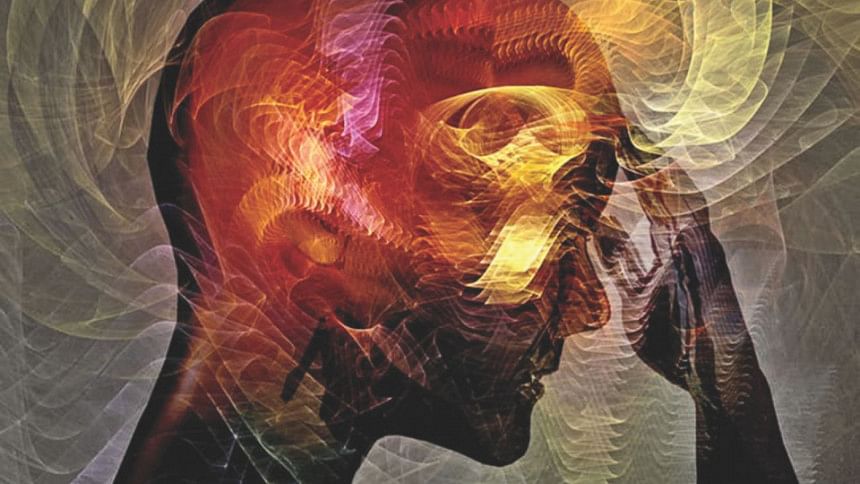 "The true measure of any society can be found in how it treats its most vulnerable members"
— Mahatma Gandhi
December is the month of the International Day of Persons with Disabilities and the Human Rights Day, but what do these signify and why are they failing to uphold their purposes?
According to the International Labour Organisation people with disabilities are considered the largest minority in the world. Although the United Nations has successfully developed various conventions to uphold the rights of various racial minorities with the convention for people with disabilities, it has been a long an arduous battle. Between the 1980 and 1990's the draft of the Convention of the Rights of Person's with disability was rejected three times by the UN Assembly. It was finally approved in 2006 through the relentless advocacy efforts of the Disabled People's Organizations (DPOs).
In comparison, Bangladesh has made significant progress in developing national laws and policies. The Convention of Rights of Persons with Disabilities (CRPD) is an international human rights treaty. It is a set of promises that countries chose to make and once made are legally obligated to fulfil. Unlike the Universal Declaration of Human Rights which essentially constitutes a set of goals that countries aspire to achieve, the CRPD treaty has to be abided by once adopted.
Bangladesh signed this treaty in November 30, 2007 and the Optional Protocol in 2008, making a promise that it will protect the rights of persons with disability contained in the CRPD as part of our own laws. According to the Optional Protocol if the national laws fail to protect the right of a disabled citizen they can directly appeal through the CRPD to ensure their rights. In October 2013 Bangladesh ratified the CRPD with the Disability Rights and Protection Act 2013 which promised not only access to basic needs such as education, health, employment, protection from torture and violence, rehabilitation and social security, but also 60 priority issues and 82 specific Acts. But these are all of little significance if they fail to serve their purpose. No budget was allocated for the implementation of these acts and many of them such as ensuring accessibility for persons with disability to all public buildings remain on paper, but not in practice.
Enacted on November 10, 2013, a month after the Disabled Persons' Rights Protection Act, 2013 (DRPA) and six months after the UN General Assembly adopted resolution, the Neuro-developmentally disabled Persons' Trust Act (NDDPTA) took immediate effect upon publication. This act facilitates the formation of a trust. The trust is independent and addresses only persons with certain types of disabilities: cerebral palsy, autism, down syndrome, and other intellectual disabilities, or in the terms of the Act itself, "persons with neuro-developmental disabilities." The trust's wide-ranging responsibilities include: identifying persons with Neuro Developmental Disability (NDD), supporting their families to care for them, assisting organisations registered under the NDDPTA, and providing lifelong care for persons with NDD, including care beyond their parents' deaths. Beyond providing specific services, the trust is responsible for promoting the general welfare of persons with NDD and their families, as well as their full and effective participation in mainstream society. One of the trust's principal functions is to make grants to civil society organisations. For the fiscal year 2014-2015, the trust's first year of operation, it was said to have received a budget allocation of Tk 20 crore (USD 2.57 million). DPOs could use these funds if they knew how to avail it, or if the regulations on fund allocation were known to them. The NDDPTA regulations are currently under development by the Ministry of Social Welfare (MoSW).
The new mental health act promises to establish the rights of people with psycho-social disabilities including their right to give their consent in being institutionalised, their right to doing productive work and taking part in society. But the Act remains in two draft forms with little heed to the reforms suggested by both public and private sector advocates. Hence what is in effect in our constitution is still the Indian Lunacy Act of 1912. Nazrul Khasru, a British mental health tribunal judge pointed out in an oped published in The Daily Star in April, "The Lunacy Act, 1912, is, to all intents and purposes a criminal rather than civil legislation. The Act talks about allegations of lunacy as if they are allegations of criminal offences."
A rehabilitation act that ensures that people who are institutionalised have access to rehabilitative services and are accepted back into society has also yet to be passed.
In a country of 25 million disabled people, that there is such a widespread negligence in implementing such laws is more than concerning, to say the least. The state must protect the rights of its citizen particularly disabled people who by being limited and excluded are the most vulnerable members of society. That the parts of our constitution that should protect the most vulnerable members of our society remain in draft only or are not institutionally implemented is a clear testament to the neglect they face.
These promises that the state has made must be clearly communicated to the public, especially DPOs, so that they may achieve their due rights.
---
Shamsin Ahmed is the founder of Identity Inclusion, a Bangladeshi organisation, and in-country coordinator of BlueLaw International.
---
Follow

The Daily Star Opinion

on Facebook for the latest opinions, commentaries and analyses by experts and professionals.
To contribute your article or letter to The Daily Star Opinion, see our

guidelines for submission

.
---