Governance as farce: The antics of the Trump administration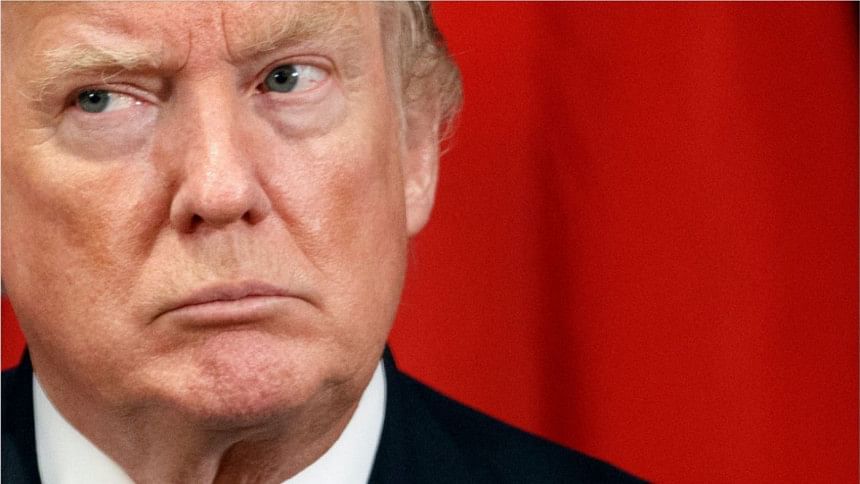 It's too early to tell whether history will be kind to the Donald Trump administration, but no one can doubt its rich, if unintended, contribution to comedy.
Lord knows we could all use a little levity. The United States, barely recovering from three major hurricanes hitting Texas, Florida and Puerto Rico, is reeling from the biggest mass murder in its modern history in the wake of mayhem in Las Vegas.
Take the latest development in Trumpland. US Secretary of State Rex Tillerson saved his job by the skin of his teeth after reports surfaced that he had called our dear president a moron. 
The reporter stands by her report, adding that her source confirms that Tillerson had actually called Trump a "f***ing moron."
Tillerson committed what US political reporters call a gaffe. The dictionary definition is "a social or diplomatic blunder" (Merriam-Webster) but I prefer political commentator Michael Kinsley's wickedly funny characterisation: "A gaffe is when a politician tells the truth—some obvious truth he isn't supposed to say."
Readers surely have not forgotten the flamboyant Anthony "The Mooch" Scaramucci? His brief appearance back in July had all the hallmarks of a colourful clown's cameo.
The voluble former financier has the dubious distinction of getting fired even before he started his job as White House communications director. In his infinite wisdom, The Mooch saw it fit to give an interview to The New Yorker reporter Ryan Lizza, which included some choice titbits, such as a harsh critique of another erstwhile White House aide, Stephen Bannon. Scaramucci seemed somewhat unclear on the concept of speaking on or off the record, an odd attribute for a future communications guy. The interview, which Lizza reported in detail, proved to be his undoing. The Mooch, it turns out, is rather partial to carnal metaphors. His choice remarks, targeted at Bannon, included some imaginative if anatomically impossible carnal speculation.
With a parade of itinerant colourful characters making the White House resemble a McDonald's drive-thru, it's getting hard to keep pace. Take recently departed Health and Human Services Secretary Tom Price.
Price is a fearless warrior for fiscal probity.  He wants to cut USD 6 billion from National Institutes of Health research. Medicaid expansion to enrol millions of people for health insurance? No sir! We need to rein in the deficit. If it means dumping tens of millions of people out of healthcare, so be it. 
However, a funny thing happened along the way. Price's financial fortitude conveniently deserted him when it came to his own conduct. Reporters discovered that while in office he has been shuttling about on chartered planes, leaving US taxpayers to foot the bill to the tune of USD 1 million. Price's excuse, that this was due to a tight schedule, seems unconvincing, to put it delicately. It turns out that travel for vital national interest included charter-flight trips to the Aspen Ideas Council; a trip to Nashville that coincidentally included a lunch with his son; a trip to a Georgia resort where he owns a vacation home.
To which our dear president's responded: "You're fired!"
New York Times columnist Gail Collins, who has started a new parlour game of who is the worst cabinet secretary, noted drily that this is like gangster Al Capone going to jail for tax evasion.
We must not forget Treasury Secretary Steve Mnuchin, who tried to get a government plane for his honeymoon to Europe. Some killjoy government bean counter, after finding that it would cost USD 25,000 an hour, shot down the proposal. However, Mnuchin did manage to take his wife to Kentucky to see all the gold at Fort Knox as well as the eclipse, courtesy of taxpayers.
And so it goes on. Let's be honest, if somebody actually wrote a script with characters like these, it would be summarily dismissed as too implausible. 
Reality has no such constraint. 
Meanwhile, in Alabama, Trump made a last-ditch effort to save the Republican Party from itself. In the Republican primary, the establishment candidate, Luther "Big" Strange, was struggling against Roy Moore, who is a real piece of work. Here's a man who believes the terror attacks of 9/11 happened because "we distanced ourselves from God." God was upset because "we legitimised sodomy" and "legitimise abortion." His "personal belief" is that former US President Barack Obama was not born in America. Moore won handily.
A candidate who would be laughed out at aloud in most of America isn't only viable here—this is, after all, Alabama—his candidacy gained an extra fillip thanks to the dubious political history of the aptly named Strange. As Alabama's attorney general, Strange was appointed US senator after his predecessor left to join the White House. Many voters smelled a rat, because as attorney general, his job was to investigate erstwhile Gov. Robert Bentley after reports surfaced he was being naughty with an aide. Tabloids had a field day, gleefully dubbing Bentley the "luv guv."
Bentleyis terrible with modern gadgets. He accidentally texted his wife Joanne "I love you Rebekah." Then he hastily texted her "I love you Joanne," throwing in a rose emoji for good measure. Joanne wasn't impressed. Her investigation resulted in a full-blown scandal with Bentley resigning in disgrace.
The upshot of all this is Roy Moore is almost certain to be the next US senator from Alabama, and establishment Republicans are having sleepless nights at the prospect.
Meanwhile in Washington, Rex Tillerson's job seems to be safe—for now. The rumour mill has it that Treasury Secretary Steve Mnuchin, Defense Secretary Jim Mathis and Tillerson have signed a "suicide pact"—if one goes, all three go.
Whatever you say, there's never a dull moment with this administration. This is reality TV on steroids.
Stay tuned. 
---
Ashfaque Swapan is a contributing editor for Siliconeer, a monthly periodical for South Asians in the United States.
---
Follow

The Daily Star Opinion

on Facebook for the latest opinions, commentaries and analyses by experts and professionals.
To contribute your article or letter to The Daily Star Opinion, see our

guidelines for submission

.
---